'Married At First Sight' Season 1 Finale: Did The Couples Spoil The End Results On Twitter? [THEORIES]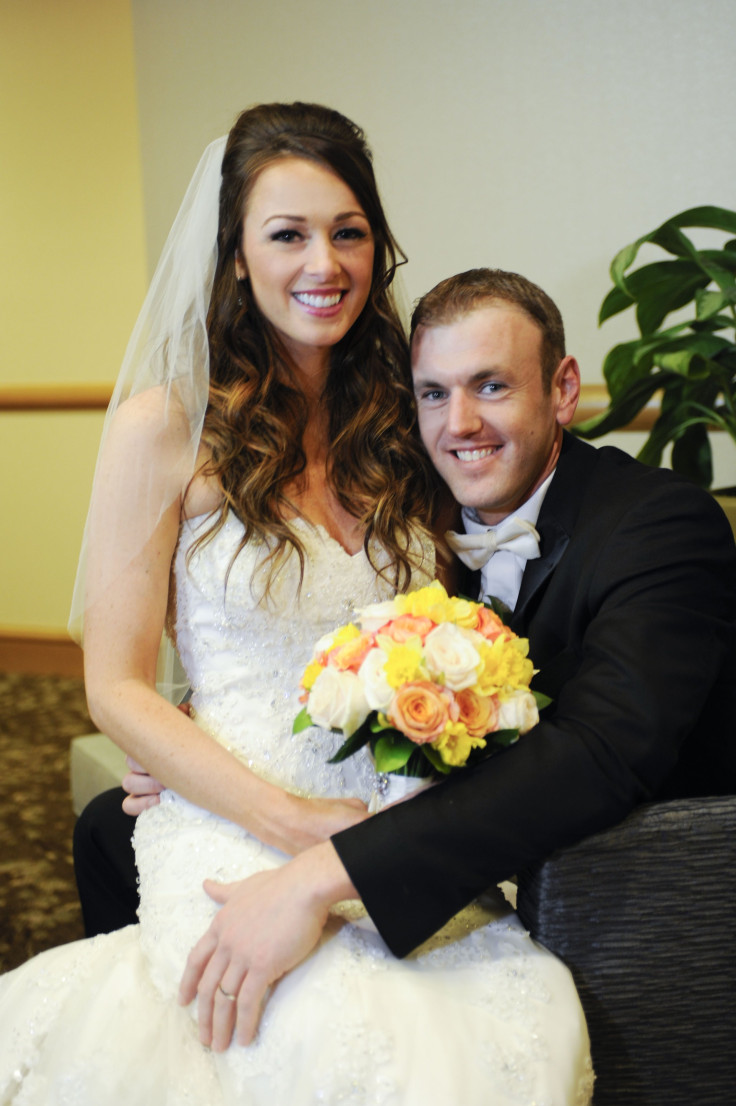 FYI's docu-series "Married At First Sight" comes to an end Tuesday night, and fans can't help making predictions about the Season 1 finale. The couples on the series have even been provoking speculation on Twitter, but just what have they revealed on the social media platform? Check out what we found on their profiles:
Cortney and Jason: Cortney has dropped some hints on social media that she and Jason are still together. The burlesque dancer's Twitter handle is @KortKnee_Rae. It's typical to have to do crazy things to your name to make it fit into a Twitter handle, but the K's are interesting. Jason's wrestling name is Kross. It seems like an homage to her husband. It also seems unlikely that a divorced couple would be retweeting fan collages and videos like this that celebrate their relationship all the time:
Jason even tweeted prose to his wife:
Everything seemed positive until this cryptic tweet from Cortney:
It seems a little funny that the first tweet with a hint of doubt is right before the finale.
Best Guess: Jason and Cortney are still married.
Jamie and Doug: Jamie's Twitter has similar positive vibes. She retweets fan-made collages and videos, but she continually reminds fans that the outcome could go either way. It's like she wants to make sure fans don't think of her and Doug as together forever.
Her husband Doug, on the other hand, tweeted something that sounds a little too heart-warming.
He could be trying to mislead fans, but Doug learned his lesson about lying, right? Maybe not. It seems likely that he just wants to deceive fans. All of the photos posted of him and Jamie have been from the filming of the series, and when he talks about Jamie, it's always pertaining to the episode that's airing.
Best Guess: Jamie and Doug are divorced.
Monet and Vaughn: Monet and Vaughn's Twitter accounts have been pretty professional. The other couples' accounts seem to have a lot of sweet tweets from fans and even tweet to each other a lot. Vaughn and Monet don't seem to tweet each other often, and Vaughn's retweets are a little less sentimental and a little more defensive.
He posted a sweet photo on Instagram with the caption, "Here's a side that the camera often didn't see."
Monet also stays away from the sentimental and seems to be having a more professional conversation with her Twitter followers.
Granted, no one knows how well a couple communicates based on social media alone, but they don't seem that affectionate. Communication has consistently been a problem for the couple. Also, even Vaughn's cute Instagram seems more defensive than sweet.
Best Guess: Monet and Vaughn are divorced.
Do you have any guesses about the outcome of "Married At First Sight" Season 1? Take our poll!
"Married At First Sight" Season 1 finale airs on Sept. 9 on FYI. Do you think social media can actually indicate anything about their relationships? Sound off in the comments section below!
© Copyright IBTimes 2023. All rights reserved.