'Married At First Sight' Season 3 Finale Predictions: Will Any Couples Stay Together? [POLL]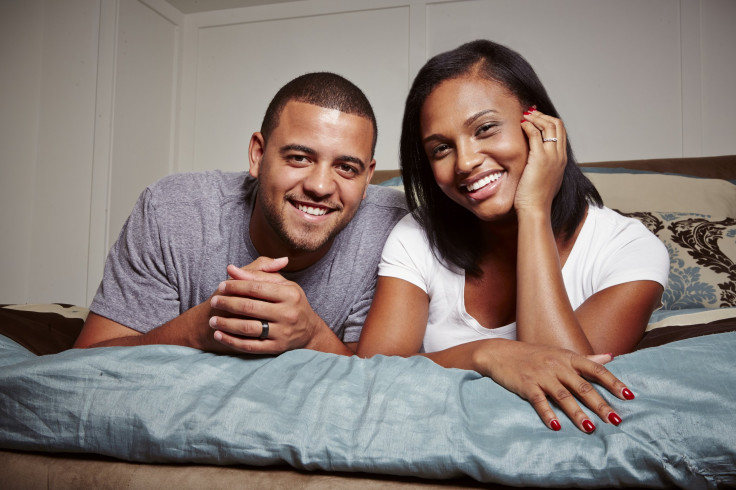 "Married at First Sight" dropped one divorce bomb already, but are more one the way? In the first part of FYI's Season 3 finale, David Norton and Ashley Doherty decided to get a divorce. It wasn't exactly shocking for fans who had watched them struggle over six weeks. However, the other couples won't reveal their decision until the next episode. After last year's triple divorce shocker, fans know they can't easily predict the outcome, but that doesn't mean they can't try! Take the polls below:
Tres Russell and Vanessa Nelson
This was the only couple that genuinely liked each other right away and consummated their marriage. They didn't have to overcome the same obstacles of chemistry and attraction that the other couples did, but they still ran into a few problems.
Tres hadn't been considering marriage for as long as Vanessa had, which made her nervous. He also was quick to brush off the word "love" when a family member brought it up, and he wants to make sure they don't give up their respective apartments too soon. Meanwhile, Vanessa has some serious trouble communicating when she is upset. Their problems don't seem like marriage-ending issues, but they still could decide to end it. Will they stay married or get divorced?
Neil Bowlus and Sam Role
These two had serious issues in the beginning of "Married at First Sight" Season 3. Sam and Neil clearly had different expectations of what a husband and wife should be. Sam wasn't attracted to Neil. Their senses of humor conflicted and resulted in fights on a couple different occasions. They had trouble communicating. It seemed like a laundry list of everything going wrong in their relationship for the first half of the season.
However, at some point, the couple started putting in a lot of work and seem to be happy with each other. They don't fight much and they say they care about each other, but caring is different from falling in love. Sam established that she wants to stay in this marriage. She was even ready to change her last name. Neil, however, hasn't forgotten their problems from a few weeks ago. Is he ready to put that behind him and stay married or are they headed for divorce?
The "Married at First Sight" Season 3 finale airs Tuesday at 9 p.m. EST on FYI.
© Copyright IBTimes 2022. All rights reserved.
FOLLOW MORE IBT NEWS ON THE BELOW CHANNELS