'Married At First Sight' Sexologist Dr. Logan Levkoff On What Viewers Didn't See And Why It's Not Your Traditional Reality Show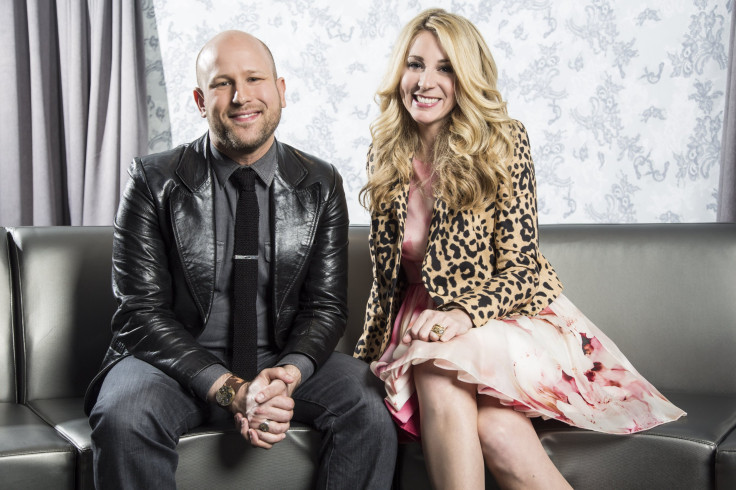 Audiences of FYI's "Married At First Sight" know Dr. Logan Levkoff as one of the four relationship experts on the show. A sexologist, Levkoff helped match up six individuals with their scientifically selected soulmates. After matching them up, the couples got married without ever meeting. While some might think it's a crazy stunt for television, the show wouldn't have happened if the experts had not found legitimate matches, according to Levkoff.
"I will tell you, and I know that people don't necessarily believe this," Levkoff said, "but if there were no matches to be found, there was not going to be a show. None of us were going to stake our professional reputations on just putting people together for the sake of television."
Levkoff is no stranger to being in front of the camera. She has appeared on "The Today Show," "The Rachael Ray Show" and plenty of similar programs, and she even hosted her own Web series "Late Night with Logan" for Trojan. Yet it wasn't in the sex educator's plan to be on a reality show (though she prefers to call it a docu-series). When producers first approached her, Levkoff's immediate answer was no.
The sexologist said, "I asked all the important questions which was, 'Is this traditional reality? Do people win a sum of money at the end?' And the answer is no. 'Does anyone get voted off an island?' and they said, 'No, this is not what you expect.'"
The producers sent her the original Danish version of the show, and Levkoff watched the entire series straight through on her iPhone. "I could not put it down. It was provocative. It was thoughtful. You rooted for the people who were part of this and it was unlike anything that I had ever seen before," Levkoff said.
While there is a plethora of dating reality shows that end with engagement, "Married At First Sight" is breaking boundaries by not watching couples woo each other — but instead throwing two people who match up on paper into a marriage. It focuses on what comes after the wedding: building a foundation for the relationship.
The author started filming the series in February (the same month her parenting book "Got Teens? The Doctor Moms' Guide to Sexuality, Social Media and Other Adolescent Realities" was released), but her role was much more extensive than her few minutes of screen time in the premiere. The experts each interviewed many potential participants to make the matches, not just the six cast members shown. Levkoff took the process very seriously and was grateful that producers did not interfere.
"The decision to choose six people was not a production decision. The people who were matched were matched because we matched them. The decisions were very much ours. … That's why it was sort of blissful from my perspective because we were really given the freedom to make our own choices, which I don't think happens a lot in television," Levkoff explained.
Levkoff's questions were based in sexuality, and many topics she brought up were hard for potential participants to answer because they had never thought about them. Viewers also had to miss out on a large portion of each interview. Levkoff's safer questions about when participants learned about sex aired, but some much more controversial topics were discussed.
"One of the things you didn't see was I also asked questions about their values regarding reproductive justice, things like abortion, things like gay marriage, things like condoms and contraception," Levkoff said. "Because as we know in real life, we all have certain deal-breakers and those certain political values can be very big deal-breakers for people in their relationships."
Levkoff was not able to say if any couples stayed together. "Believe me, I wish I could tell you [the results]," the sexologist said. "What I can say is the trajectory that these couples have gone on is really extraordinary. Not just from their own personal experiences but I truly believe that audiences will watch how all of this sort of evolves and learn so much really about themselves and their own relationship and their own challenges and opportunities."
For Levkoff, the best experience from "Married At First Sight" will likely be the aftermath. "I think that viewers will start these conversations about relationships and choices and how we live our lives and the roles that we play, and that to me has been the most meaningful and what's so ongoing. The process of watching people learn about what it takes to be a good partner and who they are in the partnership process has been really extraordinary."
"Married at First Sight" airs Tuesdays on FYI at 9 p.m. EDT.
© Copyright IBTimes 2023. All rights reserved.