'Married At First Sight' Spoilers: Taylor Wonders If Brandon Even Likes Her
Lifetime's "Married at First Sight" introduces strangers at the altar, but sometimes that isn't the most awkward part of the day. After they get married, they are always given a few minutes to get to know each other in private. For Brandon Reid and Taylor Dunklin, that conversation was pretty uncomfortable, and International Business Times has an exclusive first look.
In a clip from "Married at First Sight" Season 10, episode 2 (video seen above), Brandon and Taylor share some champagne and chat. They agree that this process has been "crazy."
Brandon admits that he was afraid that Taylor wouldn't be what he was looking for. "I didn't know who was gonna come down the aisle. I was afraid a guy could come down and I would get punk'd. [I'd] have to make a mad dash for the exit. But I'm here," he laughs.
They joke some more and share a high-five. "If I didn't like you I would have respectfully walked towards the exit," Brandon admits.
Taylor scoots a little closer to her new husband after hearing that. Taylor admits she doesn't "want to be so awkward." Brandon admits that he needs some food so he doesn't become "very awkward." Taylor, meanwhile, worries that she'll get too drunk if they don't get some dinner soon.
Apparently, Taylor is a little worried about just how uncomfortable her new husband seems. "He seems a little awkward," Taylor tells the cameras. "Does this man even like me? Does he? I have no idea."
They'll have plenty to talk about once Brandon opens up a little. He might want to warn her before they head into the reception that his family was not thrilled about him getting married to a stranger on reality TV.
"Married At First Sight" Season 10, episode 2 airs Wednesday on Lifetime.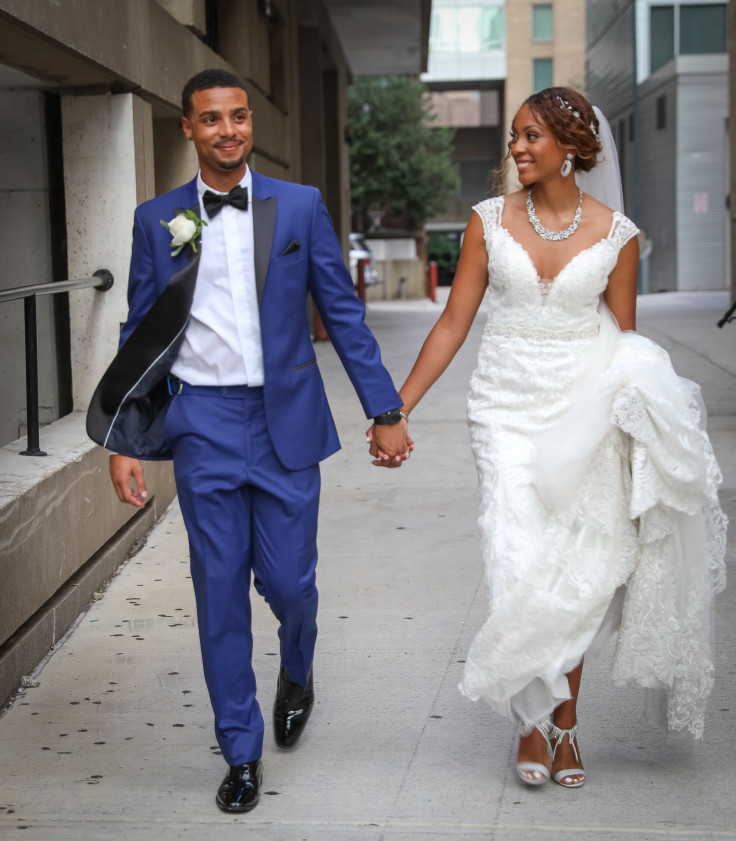 © Copyright IBTimes 2023. All rights reserved.