'Married At First Sight' Star Jamie Otis Promises 'More Raw And Real' Spinoff
"Married at First Sight" fans will get to check in with their favorite married couples soon. "Married at First Sight: Couples' Cam" includes every pair who are still together going all the way back to the beginning with Jamie Otis and Doug Hehner, the only remaining Season 1 couple.
Ahead of Lifetime's "MAFS: Couples' Cam" premiere on Wednesday, Jamie told International Business Times all about her experience on the new show, which is filmed by the couples themselves rather than a crew, as well as the ups and downs of social distancing with her husband Doug.
International Business Times: Why did you want to be part of "Married At First Sight: Couples' Cam"? What can viewers expect on the show?
Jamie Otis: The better question is why would we not want to be on "MAFS: Couples' Cam"? I think it's awesome that all of us couples who've met and married a stranger spouse – and made it work – get to know each other better. I get to meet each individual while filming "Married At First Sight: Unfiltered," but then we kind of lose touch once the show wraps. It has been SO NICE to get to know these couples who are just as crazy as we are through "Couples' Cam."
The show is going to be far more raw and real than typical reality TV being that it is self-shot. There is no camera crew, no sound guys, no producer – it's just us. I love that aspect about it.
As for Doug and myself, we are sharing our home birth this season. Once [COVID-19] showed its face, we did a lot of research on the safest way for us to deliver our baby (who is due any day now)!!! We opted for a home birth and just like we shared our daughter's birth on "MAFS: Jamie and Doug Plus One," we are also going to share our sweet boy Hayes' first moments on earth. It's going to be incredibly special. (And for us, we cannot wait to be able to watch it back and relive the moment of meeting our son for the very first time!)
[Editor's Note: Otis gave birth to Hendrix Douglas Hehner at home on May 13. They dropped the name Hayes before filling out their son's birth certificate.]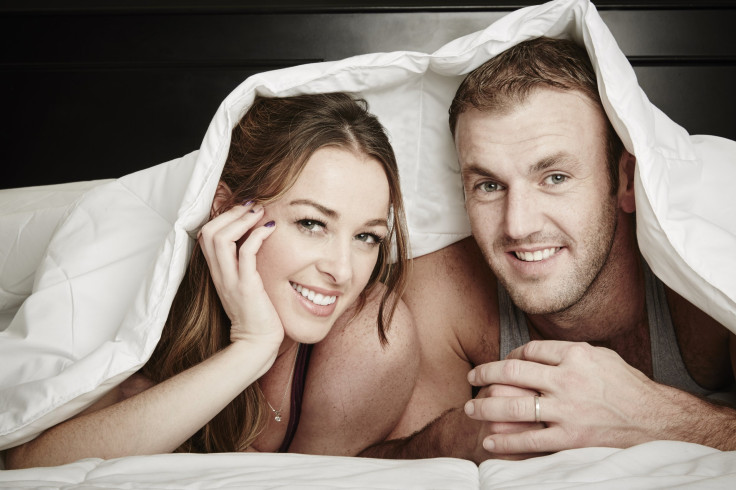 IBT: How has your relationship changed since viewers last saw your marriage on TV with "Married at First Sight: Jamie and Doug Plus One"?
Otis: The last time we were on "MAFS" – aside from hosting "MAFS: Unfiltered" – we were pregnant with our first daughter, Henley Grace. We had been through a lot to get to our "rainbow baby." I lost our first-born son, Johnathan, at 17 weeks, 1 day pregnant. It was an emotional roller coaster of feelings when I was pregnant with my sweet "Gracie Girl" (She gets this nickname from me because she is truly my saving grace!)
This pregnancy was also difficult for us. We had two early losses back to back and then struggled to even get a positive on the pregnancy test for 18 months. By the time we went to the fertility specialist we were four weeks pregnant!!!! As I am writing this, we are 39 weeks and 4 days pregnant! We cannot wait to meet our Hayes Douglas Hehner!
IBT: Are you close to any couples from other seasons of "Married at First Sight"? Do you go to other alums for advice?
Otis: Being that we are from Season 1, we never had anyone to kind of "look up to" or ask advice from. And now that we've been married for over 6 years, we are at such a different place than most "MAFS" couples. We do get asked a lot of advice and we are wide open to sharing and making ourselves available because our love story wasn't "love at first sight." It definitely hasn't always been easy and we've had to work at it daily, even now (as evidenced by the "MAFS" shows we've been on).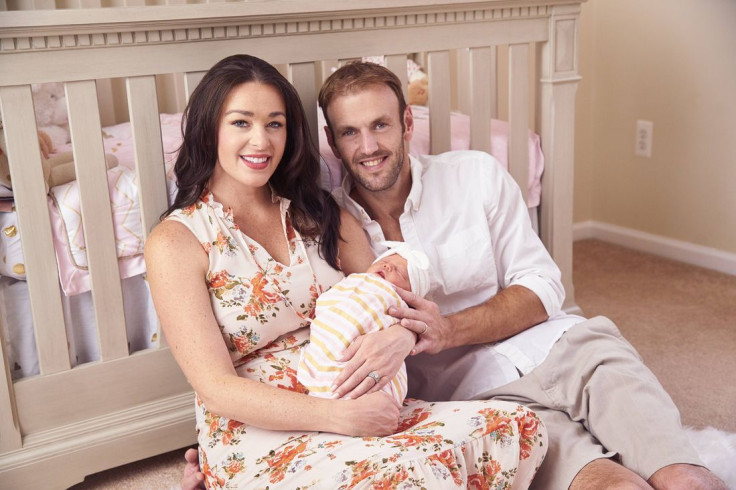 IBT: What was the most unexpected way your life changed after "Married at First Sight"?
Otis: I finally have a real family. I grew up with an extended family that probably assumed I would turn out to be a drug addict and on welfare like my mom. So when my mom left me and my younger siblings, they didn't even bother to call us. I made it my mission to prove to them, to myself, and to my siblings that we don't have to be part of that cycle. I've always been close to my siblings but my extended family didn't really seem interested in us until after I graduated college and proved I wasn't going to be a "low-life."
When "Married At First Sight" approached me I was very honest about the one thing I wanted most out of this – true love and a family to be a part of. They did not disappoint.
IBT: Aside from meeting your spouse, what was the best part of being on the show? What is your favorite memory from your season of MAFS?
Otis: Oh my goodness. I have so many amazing memories. Our honeymoon is probably the best because it's when I first began letting my guard down and falling for my stranger husband. I wouldn't even let him touch me on our wedding day! It just felt so awkward and weird. Of course, the birth of our daughter is another TOP moment on "MAFS." [Otis gave birth to Henley Grace Hehner on "Married at First Sight: Jamie and Doug Plus One."] We've had several in between (like our vow renewal) but those two take the cake!
IBT: How has social distancing and/or being in lockdown affected your relationship recently?
Otis: Yikes. It definitely hasn't been easy. I won't lie and say we are "bonding" or "growing closer" because truthfully I think my husband may want to up and leave at any moment now! Haha. I am SO pregnant ,so I'll admit I have been overly emotional. I mean, I cry one minute, laugh the next and then literally in the same sentence will snap. My emotions are all over the place.
On a positive note, it definitely has helped both Doug and myself bond with our daughter. My husband and I are often on the go. I never realized just how much we busy ourselves until we were forced to stay home. I am soaking up every last moment of us being a family of three and the quality time we are able to have all day every day with our daughter. The silver lining for me with this pandemic is that I learned how important it is to slow down and soak up the moments because they are fleeting.
That being said, I still don't want to paint the picture that we're over here filled with rainbows and sunshine while trying to work from home with a toddler in the midst of a pandemic. It definitely has its moments as well, BUT, there's not a doubt in my mind we wouldn't have been able to have all this quality time together if the government didn't force us to stay home. For that I am thankful.
IBT: When was your last date night and what did you do?
Otis: Oh my gosh. If I'm being honest we haven't had a true date night in months…maybe our baby moon? However, after Gracie went to bed Doug surprised me with a little romantic evening (I shared on my Instagram page) for our 6 year anniversary. He had flower petals scattered and non-alcoholic champagne set up. Then we danced barefoot in our kitchen. That was super nice.
IBT: How do people react when you tell them how you and your spouse met?
Otis: Oh we always get so many questions like, "You really hadn't seen him and didn't know anything about him?!" or "You didn't even know his name or age or where he lived?" and of course we get the "WHY?!" haha. We get these questions less now that we've been married so long though.
IBT: What are your plans for the future? Babies, house hunting, career moves?
Otis: The only plan we have for the immediate future is to deliver this baby safely at home. We do want more kids (I'd love to have a couple more of our own and potentially foster care/adopt if we can). But for now, we are focusing on bringing our second son into the world safely and calmly right at home.
IBT: What advice do you have for people who want to be on "Married at First Sight"?
Otis: I'd say make sure you know who YOU are when you chat with the experts. They can only match you with someone "perfect" for you if you are truthful about the good, bad, and ugly in YOU. Also, make sure you're truly ready. It's not fair to your stranger spouse if they go all in wanting to make love and marriage work and you are on the fence.
"Married at First Sight: Couples' Cam" premieres Wednesday, May 20 at 8 p.m. EDT on Lifetime.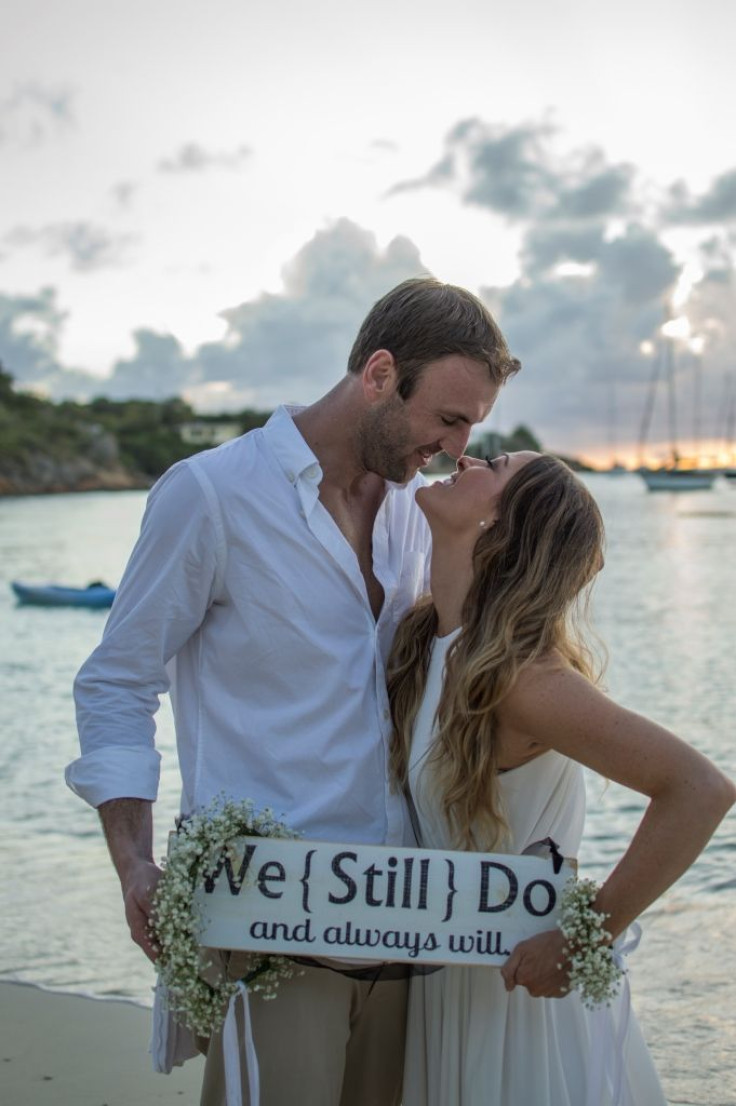 © Copyright IBTimes 2023. All rights reserved.