Martha Stewart Match.com Profile: Wants To Find Love Online And 'Sleep With Somebody' [PHOTO]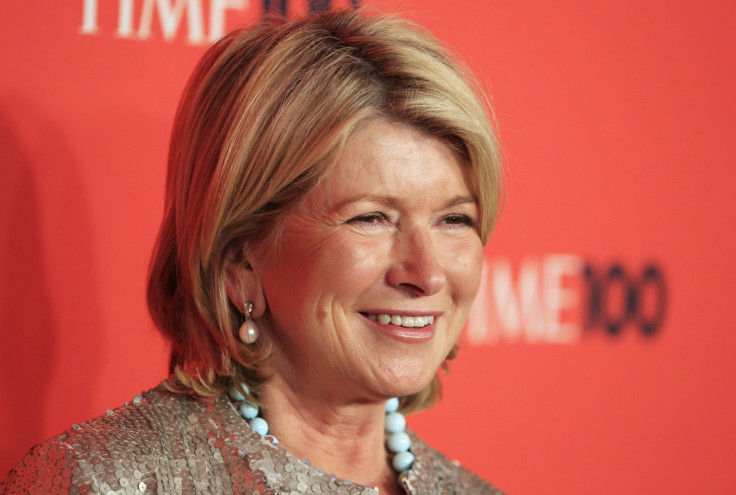 Martha Stewart is looking for love.
The 71-year-old TV star, writer and convicted felon's Match.com profile was discovered by fellow website users looking for love on the Web after Stewart announced that she wasn't opposed to online dating on the "Today" show on Monday.
Stewart discussed the idea of online dating with Match.com chief executive and OkCupid.com co-founder Sam Yagan on the program after she asked if the website could help find her a date.
"I'd like to have breakfast with somebody," said Stewart. "I'd like to get to bed with somebody. Sleep with somebody," she said, Yagan admitting finding her a soul mate would be a difficult task.
"What we know we can get you is some great first dates," Yagan said. "I think finding a soul mate for you might be a little bit difficult, but I think first dates are easily doable."
Stewart reportedly agreed to use her real name on the dating site, but she was warned against doing so by Yagan, who said her famous title could distract other users.
"... Everyone is going to be talking about Martha, as opposed to really getting to know the person first," he said.
Stewart classifies herself on her picture-less account on Match.com as "curious, intelligent, hard-working and fun," Jezebel reported Monday.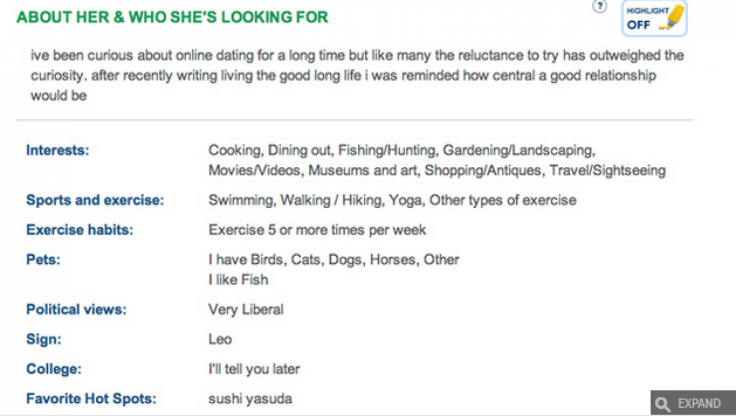 "I've been curious about online dating for a long time but like many, the reluctance to try has outweighed the curiosity," says Stewart's profile introduction.
The 71-year-old entrepreneur lists her interests on the site as cooking, dining, gardening and shopping, and her list of hobbies include: traveling, museums, fishing and hunting. Stewart admits to being very liberal in her political views and enjoying hanging out at hot spot restaurant Sushi Yasuda in Manhattan and exercising at least five times per week.
Dan Slater, husband of Stewart's niece, told "Today" show host Matt Lauer that the star's lack of a love life has been a longtime concern.
"The first time I met Martha, we spent most of the evening talking about her past suitors … This is a subject that has been on her mind for a long time. She's ready to go," Slater said.
Stewart told Lauer her last serious relationship ended a couple of years ago and that she is looking for "Mr. Right." The star was once married to Andrew Stewart before the two divorced in the 1980s.
© Copyright IBTimes 2023. All rights reserved.