'The Martian' Release Date Changed, What We Know About The Matt Damon Movie So Far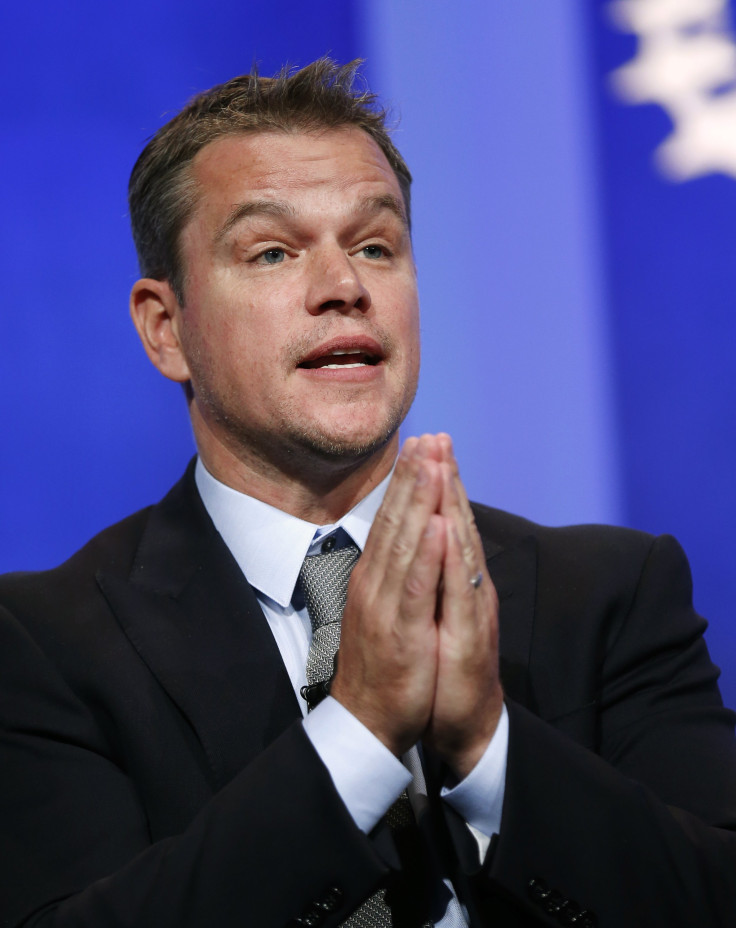 In space, no one can hear you move your movie release date for a bigger share of the box office. For 20th Century Fox, the decision to move their upcoming Matt Damon vehicle "The Martian" positions the big sci-fi epic as one of the first contenders in the fall movie lineup.
According to The Hollywood Reporter, the studio decided to move "The Martian," from director Ridley Scott, from its previous release date of Nov. 25 to the front of the pack on Oct. 2. Citing a saturated market heading into the Thanksgiving holiday, 20th Century Fox spared the adventure film from running into competition from Lionsgate's "The Hunger Games: Mockingjay Part 2," Warner Bros.' "Rocky" sequel, "Creed" and Disney's animated "The Good Dinosaur."
Damon will be joined by co-stars Kristen Wiig, Donald Glover, Sean Bean, Owen Wilson, Sebastian Stan and Jeff Daniels for "The Martian." Damon portrays astronaut Mark Watney, who after getting caught in a Martian storm on the red planet is presumed dead.
Until he is rescued, Watney must survive on minimal provisions while his crew evaluates the dangerous situation for earth. The trailer for the new movie dropped earlier this week and shows the crew scrambling on their mission to return home.
"The Martian" author Andy Weir recently discussed some of the information behind his popular, self-published novel and shared the scientific research behind what it would take for a lonely astronaut to survive in an inhospitable climate until his crew returned. Weir wrote that although he hadn't spoken with the cast or crew, he believed Damon was perfect for the role.
"He gets cast into action movie archetypes so often, people forget what a talented actor he is," the author said in a Reddit AMA.
"The Martian" will now open on Oct. 2 in theaters nationwide.
© Copyright IBTimes 2023. All rights reserved.