'Marvel's Avengers' Becomes Most Downloaded Beta In PlayStation History
KEY POINTS
Mere days away from its general release, "Marvel's Avengers" has become the most downloaded beta in the history of the PlayStation
Across all platforms, the beta for the title attracted six million players who spent approximately 27 million hours playing the game
Starring the titular superhero team, "Marvel's Avengers" is coming to PlayStation 4, Xbox One, Stadia, and PC on Sept. 4 and next-gen consoles this holiday season
Earth's Mightiest Heroes are also apparently extremely popular in video games. The beta version of "Marvel's Avengers" has been announced by Square Enix as the most downloaded beta in the history of the PlayStation.
VG24/7 reported that the beta for "Marvel's Avengers" attracted six million players on all platforms from all over the world and that participants spent approximately 27 million hours playing the game.
An epic, third-person action-adventure game, "Marvel's Avengers" was developed by Crystal Dynamics and published by Square Enix. The titular Avengers, of course, have their origins in Marvel Comics and have risen in popularity over the past decade courtesy of the films from Marvel Studios.
Beginning with 2008's "Iron Man" starring Robert Downey, Jr. as billionaire Tony Stark, an entire cinematic universe was built by Kevin Feige as characters were introduced in their own motion pictures before eventually teaming up in 2012's "The Avengers."
The success of films starring Chris Evans as Captain America, Chris Hemsworth as Thor, Paul Rudd as Ant-Man, and Tom Holland as Spider-Man eventually saw three more "Avengers" films. "Avengers: Age of Ultron" was released in 2015 followed by "Avengers: Infinity War" in 2018 and Avengers: Endgame" in 2019.
These also led to solo pictures with Bree Larson as Captain Marvel, Benedict Cumberbatch as Doctor Strange, and the recently deceased Chadwick Boseman as Black Panther. Capitalizing on the huge popularity of the films, it did not take long for a video game starring a version of the Avengers to be developed.
The latest War Table presentation just revealed that Kate Bishop will be a DLC character for the game and will be made available in October. Earlier, Clint Barton a.k.a. Hawkeye had already been revealed as another playable character.
The announcement of Spider-Man joining "Marvel's Avengers" was met with excitement until it was revealed that the wallcrawler would be a PlayStation-exclusive only.
The War Table stream also revealed four high-level mission types: Villain Sectors, S.H.I.E.L.D. Vaults, A.I.M.'s Secret Lab, and Mega Hives.
"Marvel's Avengers" will be available for PlayStation 4, Xbox One, Stadia, and PC on Sept. 4 and on the PlayStation 5 and Xbox Series X this holiday season. Players who own the current-gen version of the game will be able to upgrade to the next-gen version at no additional cost.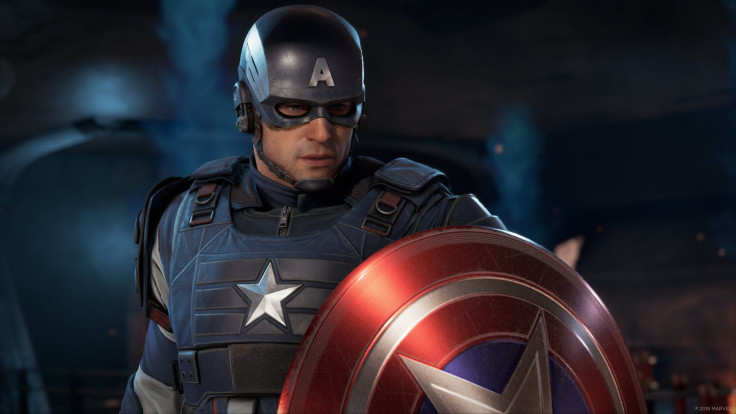 © Copyright IBTimes 2023. All rights reserved.
FOLLOW MORE IBT NEWS ON THE BELOW CHANNELS