'Marvel's Spider-Man' Will Run At 30FPS On PS4, Won't Have Microtransactions
Sony Interactive and Insomniac Games have announced that "Marvel's Spider-Man" will exclusively be released for the PlayStation 4 on Sept. 7. Since the announcement of the release date, more details about the upcoming game have been confirmed.
In a rapid-fire Q&A session with Game Informer, "Marvel's Spider-Man" creative director Bryan Intihar confirmed some more information about the upcoming game. First off, the game will look a little bit better on the PS4 Pro. However, it will only run at 30 frames-per-second on both the PS4 and the PS4 Pro. This may be a bit disappointing for some gamers expecting 60fps gameplay, but based on gameplay footage released so far, this shouldn't be a big deal to many.
Intihar also said that Mary Jane will be a playable character in the game. He said that MJ will "surprise a lot of people" and he also confirmed that she already knows that Peter Parker is Spider-Man. This is quite an interesting revelation and is very much unexpected. No further information was given on this, but perhaps MJ will have an important role in the overall storyline of the game.
Microtransactions have been getting a lot of negative attention from gamers these days and it's good to know that the new "Spider-Man" game won't have any. The creative director also confirmed that they are planning to release a DLC sometime after the launch of the game. The game will also feature a crafting system, which should be one of the ways of augmenting Spider-Man's abilities.
The game will also have a lot of collectible outfits that can be unlocked by playing the game, according to VG24/7. Each collectible outfit will also have distinct abilities, like the pre-order Spider-Punk outfit that was revealed alongside the game's release date.
"Marvel's Spider-Man" is an open-world game. When asked about the size of the in-game world, Intihar said that it will be "several times" bigger than "Sunset Overdrive." He also said that players will be able to interact with civilians in the game, like high-five them or take selfies using the in-game Photomode. The rapid-fire interview also featured a lot of silly questions about the new "Spider-Man" game. You can check the full interview at Game Informer.
"Marvel's Spider-Man" is a PS4 exclusive game and it might stay that way. When a fan on Twitter asked Insomniac Games if it was ever coming to Xbox, the studio simply replied "never."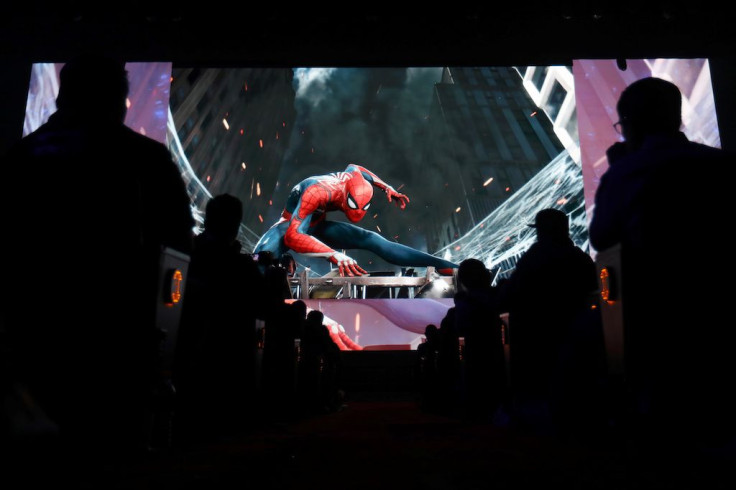 © Copyright IBTimes 2023. All rights reserved.
FOLLOW MORE IBT NEWS ON THE BELOW CHANNELS