Maryland Man Cut Friend's Dog's Throat, Tied Canine To Tree Till It Died, Jailed
A man in Howard County, Maryland, was sentenced to one-year imprisonment Tuesday (May 12) for brutally killing a dog.
On Dec.30, 2019, Howard County Police responded to an apartment complex in the 8900 block of Town and Country Boulevard after receiving a report of a trail of blood in the walkway. The officers found a dead dog tied to a tree with its throat cut. Police determined that the canine, a pit bull, struggled to free itself before it died.
"The dog's throat was cut somewhere outside and then the dog was likely dragged over to the tree, where it was tied up. Sadly there is evidence around the tree that the dog was likely still alive and fighting to free himself before he succumbed to its injuries," Sherry Llewellyn, public information officer with the Howard County Police Department had said.
Investigation revealed that Cory Markus Jones, who stayed in the same apartment complex, was looking after the canine that belonged to his friend. Police arrived at his home and found him hiding in the bathtub behind a shower curtain. He was taken into custody and charged with aggravated animal cruelty.
On May 12, along with the jail sentence, the accused was placed on three years of supervised probation. He was asked to undergo a mental health evaluation and anger management counseling. He was also prohibited from keeping or looking after animals.
Calling the incident "one of the worst animal abuse cases we've seen," Howard County State's Attorney Rich Gibson said, "It is unconscionable to think that Mr. Jones intentionally tortured this Pitbull named 'Blue' and left her to die in a poor, defenseless state. I hope he spends his incarcerated time and his time under community supervision pondering the deliberate cruelty he inflicted on this helpless animal and the pain it caused to the owner."
Speaking about the incident, Howard County Circuit Court Judge John J. Kuchno said, "It's hard to imagine a more gruesome crime involving animals than this. We want to send a message to people that when animals can't help themselves, this is where the law steps in."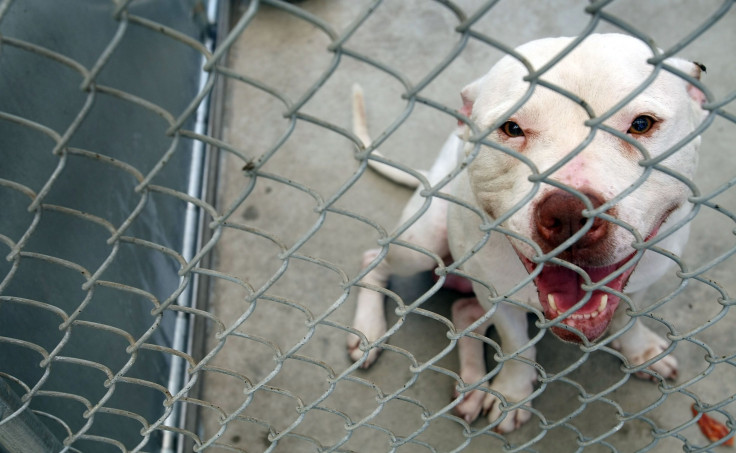 © Copyright IBTimes 2023. All rights reserved.