Mass Firing on 'Real Housewives of New York': Conflicting Reports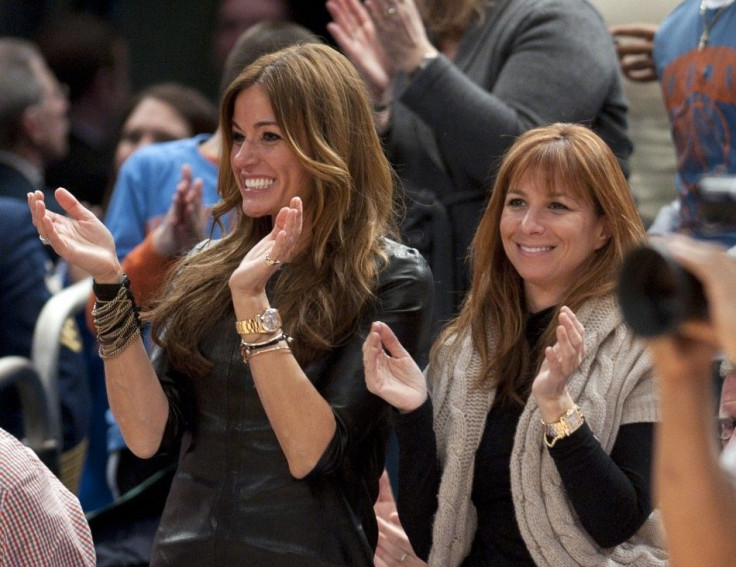 At least three and possibly four cast members of The Real Housewives of New York were given the axe on Thursday, according to reports that vary on exactly who will not be returning. And one Housewife is denying the story altogether.
The Huffington Post first reported that Alex McCord, Kelly Killoren Bensimon, and Jill Zarin were uninvited to the show's fifth season on Bravo. And Us Weekly reported a fourth Housewive was cut: Cindy Barshop, who was the latest to join the cast, and did not quite jell with the rest of Housewives (if such a thing is even possible.)
But on Thursday afternoon, Barshop told the Huffington Post that no final decisions have been made. Everything out there right now is just rumors, she told Huff Post Celeb. Nothing is 100 [percent] decided yet, it could go either way.
Us Weekly reported that veteran New York Housewife Ramona Singer was still in contract negotiations.
Jill Zarin, whose husband Bobby owns Zarin Fabrics in Lower Manhattan, was the clear loser in her epic catfight with Bethanney Frankel in season three. Initially, it was Frankel who tried to mend fences (at least for the cameras) and Zarin turned her down. But towards the end of the season, after Bethanney became pregnant and engaged to her now-husband, Zarin had a change of heart and tried to reconcile. It was too late, and Frankel left Jill and the rest of the Housewives in the dust to star in her own show, Bethanney Getting Married?
Zarin never quite recovered from the bad taste she left in viewers' mouths during her dispute with Bethanney, but she displayed admirable effort in trying to avoid unneccessary conflict during the fourth season, and remained one of the better-liked among the cast.
Alex McCord, also a season one veteran, had a dramatic change in arc last season. Previously considered something of a pushover, she found her voice -- and then some -- in season four. Unfortunately, no one wanted to hear it, and McCord too often came off looking foolish when she made efforts to speak her mind. Still, Alex's husband Simon was the worst offender of all -- never quite seeming to understand that he was not actually one of the women.
Kelly Killoren Bensimon had a major, terrifying meltdown in season three, but largely avoided looking like too much of a psycho during the last season. (A reduction in screen time may have had something to do with this.) Still, no amount of editing can conceal the fact that the former model simply does not make sense sometimes, an issue that visibly frustrated Bravo exec Andy Cohen during the reunion special. Business Insider reported that Bensimon is scheduled to appear on The Tonight Show this evening.
Barshop would seem the least likely to put up a fight against getting the axe. The reluctant Housewive frequently appeared amused, bored, or exasperated with her involvement in the show, saying in one confessional that she just didn't get her fellow Housewives. She appears to be the only Housewife who is truly and independently successful -- the single mother of twins owns and operates Completely Bare, a popular, high-end, hair removal salon with locations in four major U.S. cities.
The real mystery in the maybe-firings is why the most hateful Housewife of all - The Countess LuAnn de Lesseps -- was spared the axe. Her new French boyfriend is the only thing de Lesseps brings to the show besides appalling, embarassing pretensions and a borderline sociopathic lack of empathy. Lesseps told New York Live Wednesday that three new castmembers were set to join The Real Housewives of New York, suggesting she must have known some were not coming back.
Along with Ramona Singer, that leaves Sonya Morgan, whose bankruptcy storyline dominated the final episodes of last reason. Her Real Housewives income might be the only means she has to survive, so we hope to see her again. (We also like her for keeping her daughter off the show.)
If four (or even three) women have been axed from the show, it will be the biggest firing in Real Housewives history.
© Copyright IBTimes 2023. All rights reserved.