Massachusetts City Council Unanimously Approves Polyamory In Domestic Partnerships
KEY POINTS
Sommerville, Massachusetts' city council voted for an ordinance recognizing polyamory in domestic partnerships
Councilor Lance Davis drafted the legislation, allowing unmarried partners to visit each other in hospitals due to COVID-19
The law was signed by Mayor Joseph Curtatone on June 29
The city council of Somerville, Massachusetts, has unanimously approved an ordinance recognizing polyamorous domestic partnerships.
Reports from the Somerville Journal stated that the ordinance required a last-minute minor change in language an hour before the council had to vote, stating domestic partnerships as an "entity formed by people" instead of an "entity formed by two persons."
The city council passed the ordinance on June 25 and was signed into law by Mayor Joseph Curtatone on June 29.
Councilor Lance Davis, who chairs the Legislative Matters Committee, said that the council was drafting new legislation on domestic partnership in the wake of the coronavirus pandemic, according to CNN. The ordinance was going to allow unmarried partners to visit the hospital, should one of them get sick with COVID-19.
But Davis noticed a few things in the first draft of the legislation as Councilor J.T. Scott brought up the fact that it referred to partnership as "two people."
"The first draft required domestic partners to notify the city of any change of address, which struck me as not in line with what married folks have to do, and required that they reside together, which again struck me as something I'm not required to do as a married person," Davis said. "So, I pulled it out, went through quickly making whatever word changes necessary to make it not gendered or limited to two people."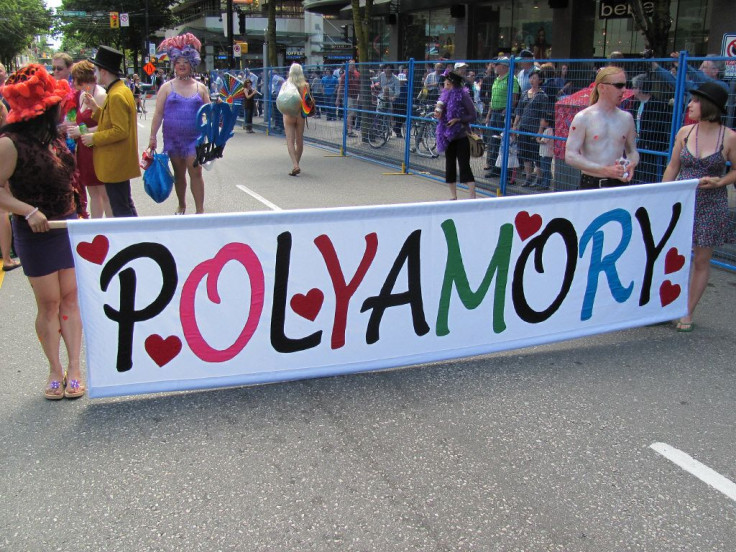 Massachusetts cities like Boston and Cambridge also have similar domestic partnership ordinances after the state legalized same-sex marriage in 2004. However, there are no state or federal laws sanctioning polyamory in the United States, despite statistics showing that 4% to 5% of Americans are in a polyamorous relationship, also termed as consensual or ethical non-monogamy, per CBS News.
Unmarried partners commonly run into legal problems because there is no legal framework to protect their rights. Chosen Family Law Center director Andy Izenson hailed Sommerville's ordinance.
"I think it's pretty amazing — strategies like this are the best chance we have of moving towards a legal understanding of family that's as comprehensive as it needs to be to serve all families," Izenson said.
© Copyright IBTimes 2022. All rights reserved.
FOLLOW MORE IBT NEWS ON THE BELOW CHANNELS