Massive Assassin's Creed Valhalla Leak Reveals Most Ambitious Upcoming Game Update
KEY POINTS
Ubisoft confirmed "Assassin's Creed: Valhalla" will receive new updates in 2022
Rumors have it the game will get a new expansion on March 10, 2022
Ubisoft has not yet commented on rumors about the "Dawn Of Ragnarok" expansion
French video game developer and publisher Ubisoft is not yet done with "Assassin's Creed: Valhalla" and based on a new set of leaks, the hit 2020 ARPG title is set to get a new expansion that even its developer believes is the most ambitious in the history of the franchise.
Earlier in June, Ubisoft revealed that "Assassin's Creed: Valhalla" will get a new set of updates in its second year. The company also confirmed several new expansions are coming and would start rolling out in 2022.
While the video game publisher has yet to share the specifics of the next expansion, several leaks online revealed the first content coming in 2022 might be called "Dawn of Ragnarok." Compiled on Reddit, the content appeared to have leaked from a Chinese storefront.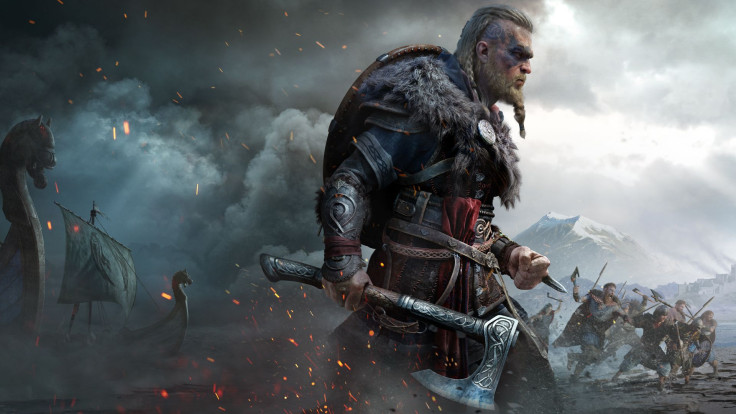 There are screenshots showing Odin or Havi talking, exploring, or fighting in what appears like a realm that came straight from Norse mythology. Based on the product description translated using Google Translate, the "Dawn of Ragnarok" expansion is set across Nine Realms.
The said content centers on Odin as he struggles against Ragnarok or the end of the world. Heavily inspired by Norse mythology, the DLC will also take players to Wat Alheim, also known as the home of the dwarves.
Moreover, the description seems to suggest that the game's main protagonist, Eivor, will have a lot of involvement in all of this. Players might also get a new power involving lightning, courtesy of the rumored expansion.
Some fans believe the upcoming expansion might be different from previous offerings, which are usually some sort of dream or vision. Additionally, the "Dawn of Ragnarok," is supposedly the biggest expansion in the history of "Assassin's Creed."
Based on the leak, "Assassin's Creed: Valhalla" "Dawn of Ragnarok" is scheduled to release on March 10, 2022. Unfortunately, Ubisoft has not yet issued any statements regarding this leak, so at this point these details are unofficial. The company, however, said it will have an announcement this Monday at 6 p.m. ET and it might have something to do with an upcoming game update.
"Assassin's Creed: Valhalla" is the 112th major installment in the "Assassin's Creed" franchise and was released in November 2020. The game is playable on various gaming platforms including Xbox Series X and Series S, PlayStation 4, PlayStation 5, Xbox One, Google Stadia, Amazon Luna and Microsoft Windows.
© Copyright IBTimes 2023. All rights reserved.