Massive Tornado Rips Through Oklahoma's Elk City, Damages And Casualties Reported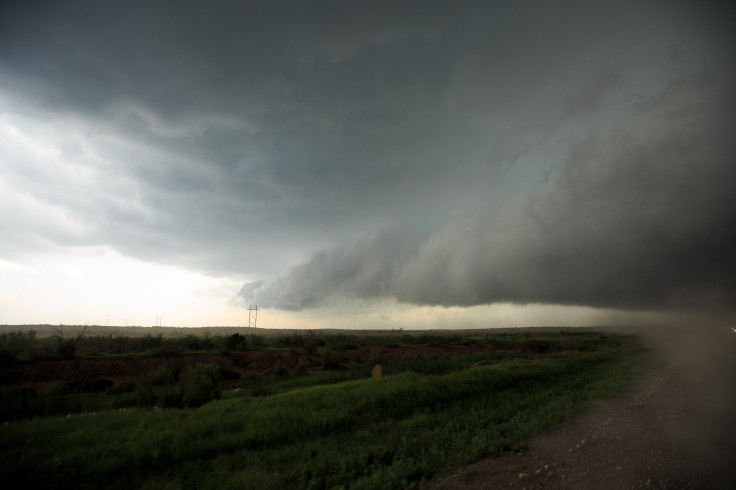 A massive tornado struck a rural area in western Oklahoma's Elk City Tuesday evening killing one person and injuring several others, it was reported.
The twister hit the region at around 7: 15 p.m EDT. Beckham County Emergency Management Director Lonnie Risenhoover said a lot of damage was caused and a number of homes were reduced to rubble by the tornado.
Danny Ringer, an official with the Elk City department said about 40 homes were destroyed and more than 50 homes were severely damaged. He also said the storm hit telephone services in the city, according to Koco News 5.
Read: Tornados 2017: Twisters Rip Missouri, Ohio, Illinois, Tennessee And More Amid Unusually Deadly Year For Storms
Elk City public schools announced they will remain closed Wednesday.
"All personnel that were not affected by the storm are asked to report to their buildings at 9:00 a.m EDT. We would like to evaluate any damage at each site and also develop a plan to help our coworkers who have been affected by the storm," Elk City public schools wrote of Facebook.
In another post on their Twitter page, Elk City schools wrote, "Elk City Special Olympics Team will not be traveling to Stillwater tomorrow."
To keep citizens safe, Elk City police department issued an advisory on Facebook. It read, "Please stay away from the south side of town where the damage is. If you want to make any donations to the Red Cross they will take Water, Chips and Sandwich stuff. You can deliver that to the Police Department in Elk City. Drop items off in the lobby. Thank you."
In another post they wrote, "If you live in the area that was hit by the tornado you can not go back to your residence at this time. You will need to go to City Hall after 8 am Wednesday and a member of the Fire Department will escort you to your home."
Read: Tornadoes In US: At Least 14 Dead In South And Midwest, Arkansas, Oklahoma Issue State Of Emergency
Oklahoma Governor Mary Falin took to Twitter to respond to the events. "MY thoughts and prayers are with those affected by the tornado in Elk City tonight," she tweeted.
Apart from Oklahoma, the tornado also touched down on a mobile home park near a small town in western Wisconsin causing heavy damage and killing one person, reported CBS news.
A mobile home is the most dangerous place to be during a tornado, the National Weather Service (NWS) said. National Weather Service is a U.S. agency that specializes in forecasting and issuing warnings of hazardous weather.
NWS has so far listed more than 20 reports of tornadoes from various states including Nebraska, Okhlahoma, Wisconsin, Texas and Kansas, reported Chicago Tribune.
© Copyright IBTimes 2023. All rights reserved.
FOLLOW MORE IBT NEWS ON THE BELOW CHANNELS