'MasterChef' Celebrity Showdown Coming To Fox in 2016; Gordon Ramsay Reveals Contestants On Twitter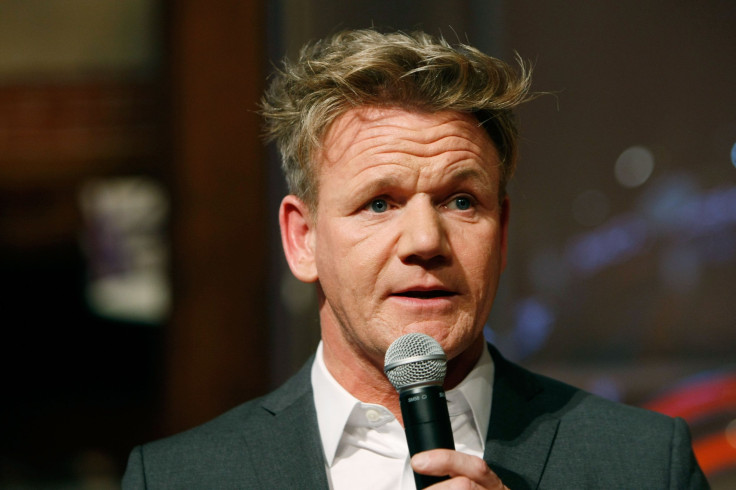 Gordon Ramsay is in the middle of "MasterChef Junior" Season 4, but the famous professional cook already has plans for his next project. Ramsay will have a "MasterChef Celebrity Showdown" that will air on Fox this January, bringing together stars ranging from models to actors on "Empire." Each celebrity participating called each other out on Twitter on Friday.
Ramsay took to Twitter to announce that there would be a "MasterChef Celebrity Showdown" special airing on Fox Jan. 18. The news came minutes after he tweeted a challenge out to any celebrity who was willing to participate. He then received responses from model Gigi Hadid, Devon Windsor, Terry Crews and his wife Rebecca Crews, Boris Kodjoe, Nicole Ari Parker, Kaitlin Doubleday and Ta'Rhonda Jones, who all wanted to be part of the competition. He confirmed they would all be appearing on the showdown.
"Empire" star Doubleday, who plays Rhonda Lyon on the show, responded to Ramsay's tweet and called out her co-star Jones to face her in the challenge. Jones, who plays Porsha on the hip-hop drama, accepted Doubleday's challenge, while also throwing in a little bit of trash talk. Both sides have a little bit of free time as "Empire" doesn't return until March 30.
Terry Crews and Rebecca Crews want to face-off against fellow couple Kodjoe and Parker. Crews told Kodjoe that he and Parker were "too cute" to get how to cook, while Kodjoe begged to differ. Another matchup to keep your eye on will be the two models, Hadid and Windsor. Hadid challenged Windsor first, but Windsor was quick to take her up on the task.
While all the celebrities called each other out on Twitter, "MasterChef" Season 6 Claudia Sandoval winner got in on the action after someone tweeted saying there should be a "MasterChef" and "MasterChef Junior" challenge. Sandoval said she'd take that challenge "any day," but Ramsay said she should be careful what she wishes for.
The two-hour "MasterChef Celebrity Showdown" special will air Jan. 18 on Fox.
© Copyright IBTimes 2023. All rights reserved.