'Masters Of Sex' Season 4 Spoilers: Episode 3 Synopsis Released Online; What Will Happen In 'The Pleasure Protocol'? [VIDEO]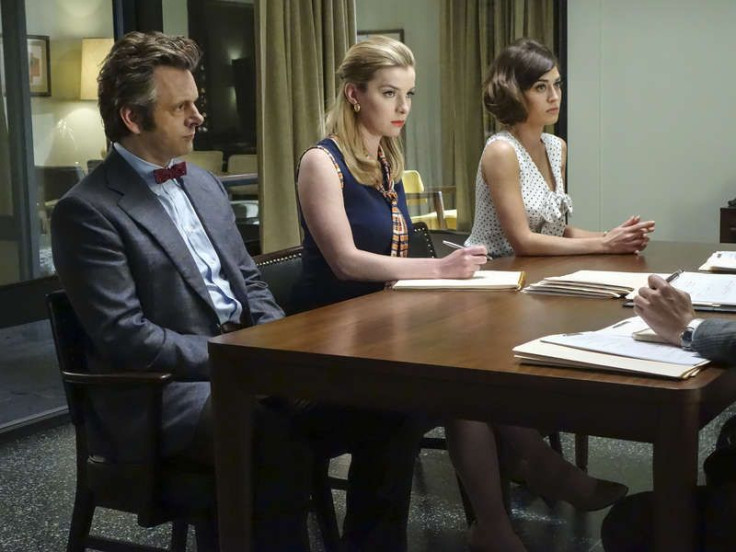 Showtime's "Masters Of Sex" began with Dr. William "Bill" Masters and Virginia Johnson slowly but surely rebuilding their burnt bridges. In Season 4, episode 2, Bill hired Dr. Nancy while Virginia hired Art as their new professional partners. Also, Betty fought for a much-deserved raise.
"Masters Of Sex" Season 4, episode 3 will see Virginia (Lizzy Caplan) and Bill (Michael Sheen) adjust to their new partners. But is treating their clients separately a good strategy? Fans of the Showtime series know that together they make highly competent sex therapists. Virginia is good with people while Bill is excellent with regards to the scientific aspects of sex.
Dr. Masters and Mrs. Johnson will soon start second-guessing their instinct to remain separated in "The Pleasure Protocol." Watch the promo below:
The official synopsis supplied by Showtime also reveals that Libby Masters (Caitlin FitzGerald), Bill's soon-to-be-former wife, will get a romantic prospect. A sneak peek video shows that Mrs. Masters' new sex partner is none other than her husband's attorney, Bram Keller (David Walton). She bumps into him at the diner below Bill's clinic. Libby decides to embrace life as a single woman and has an affair with Keller. We have a feeling this is going to get complicated!
In the clinic, the drama heats up as Bill, Dr. Nancy (Betty Gilpin) and Virginia have a meeting with Keller and his group of attorneys in Season 4, episode 3. Bill still has to battle in court to keep his practice. A sneak peek video released by Showtime shows Virginia storming off during a session with the lawyers. Sheen's character runs after her and she informs him that she's burned all the files – their personal files, experimentations with protocols and their sessions together. She disposed off all of them before she left for Las Vegas.
All traces of their work together is permanently gone.
Watch "Masters Of Sex" Season 4, episode 3 on Sunday, Sept. 25 at 10 p.m. EDT on Showtime.
© Copyright IBTimes 2023. All rights reserved.