'Masters Of Sex' Season 4 Spoilers: What Happened In Episode 3? 'The Pleasure Protocol' Sees Bill Make A Shocking Discovery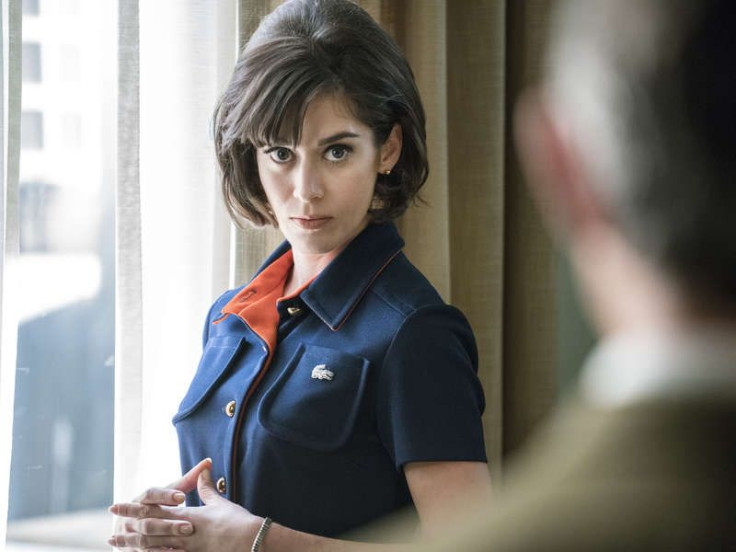 Dr. William "Bill" Masters and Virginia "Gini" Johnson are complicated human beings. Showtime's "Masters Of Sex" has often showed us that the duo they the perfect work partners. But there's no denying the pair have chemistry and no one understands them better than each other.
Last week, Season 4, episode 2 showed Bill (Michael Sheen) and Gini (Lizzy Caplan) hire new professional partners while separating their practice – Art (Jeremy Strong) and Nancy (Betty Gilpin). In episode 3, titled "The Pleasure Protocol," the sex researchers started working with their new partners and discovering something shocking about them.
The hour began with Bill and Virginia filming a publicity video with playboy Hugh Hefner. During the shoot, Hef frequently suggest that the two get married since it would make a good story -- their research was so good that it led them straight to the altar.
Virginia's Many Sex Partners
Back at the office, Virginia and Art are treating a new patient who doesn't really have a problem, she just wants to know how to achieve multiple orgasms. The clinic doesn't educate but treats patients. Nevertheless, Johnson thinks can be an opportunity to acquire more money and promises to look into the research in order to develop a protocol.
How does Virginia develop a protocol to achieve multiple orgasms? By sleeping with a different man every night. She challenges these men to help her reach a peak multiple times. She doesn't have Bill anymore to help her develop these protocols.
Bill's former partner does come up with a protocol. They tell the patient to use Ulysses – the large dildo. But the patient thinks it's best to wait than try to orgasm with a toy.
Betty Gets Recognized
Remember when Betty (Annaleigh Ashford) used to be a prostitute in Showtime's "Masters Of Sex"? Fans got reminded of it when an attorney from Bill's legal team recognizes the former sex worker in Season 4, episode 3. Betty obviously tells him to keep his mouth shut.
However, this lawyer is determined to prove to her that he no longer suffers from premature ejaculation like he did before when he bedded Betty. Betty decides to coax him to sleep with Virginia's patient and promises she'd watch him be a stallion in bed.
Virginia's patient finally achieves multiple orgasms thanks to Betty's quick thinking.
Bill Starts His Legal Battle
Meanwhile, Bill and Nancy sit with the attorneys to work on his pandering case. Heading his defense team is Bram Heller (David Walton) who runs into Libby (Caitlin Fitzgerald) at the diner downstairs. Of course, he doesn't know she's Bill's wife. The two have phone sex.
Later when Heller stops by her new office (she works as a secretary for her divorce lawyer), he discovers she is his client's wife. He asks her to testify as a character witness for her husband. Obviously she told him to get out. Their affair ended as soon as it started.
Bill Discovers The Truth About Dan and Virginia
Dan's (Josh Charles) former wife Alice (Judy Greer) visits Virginia to tell her to stop trying to reconcile with him. "Masters Of Sex" fans finally learned the truth about what happened. Gini slept with a man just a few hours before she was to marry him. Dan then "accidentally" discovers Virginia (his wife-to-be) with a stranger in bed and calls it off.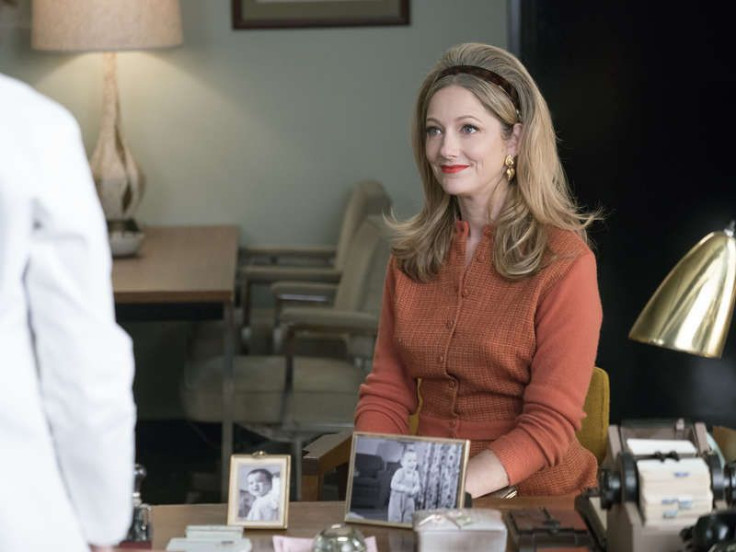 In episode 3, Gini started to regret her decision to call off her marriage. She leaves several messages on Dan's answering machine. She tells him that she's sorry. That's why Alice's alcoholic wife stops by to tell her it's over between her and Dan.
Alice also happens to attend the same AA meeting that Bill goes to. While getting some coffee, Alice tells her story and reveals that she is back with her husband. A shocked Bill discovers that she never married Dan.
Bill And Virginia Discover The Truth About Art and Nancy
Virginia isn't the only one lying to Bill. Lester snaps Art and Nancy locking lips. Bill and Gini find out that their partners are married. What's more, they are in an open marriage. However, they don't tell Bill and Virginia that they have a baby on the way.
Bill Moves On?
"Masters Of Sex" Season 3, episode 3 saw Bill get angry at Virginia for lying to him about Bill about her marriage even though he's lied to her countless times. He destroys the last film he has of her achieving an orgasm during the early years of their research. Has he decided to move on?
"Masters Of Sex" Season 3 airs Sundays at 9 p.m. EDT on Showtime.
© Copyright IBTimes 2023. All rights reserved.