Matrimonial Lawyer On Bill, Melinda Gates Divorce: 'There Is Something Else Going On'
KEY POINTS
A noted matrimonial lawyer in the U.K. has shared her thoughts on Bill Gates and Melinda Gates' divorce
Ayesha Vardag said that couples with high net worths like the Gates "will very rarely divorce on the basis of adultery alone"
The lawyer suggested there could be more to their split than they have revealed publicly
There may be more to Bill Gates and Melinda Gates's billion-dollar divorce than what they have revealed publicly, a matrimonial lawyer has suggested.
U.K. lawyer Ayesha Vardag, who became popular for representing German paper industry heiress Katrin Radmacher in her divorce from investment banker Nicolas Granatino, recently shared her speculations on the Gates' split to Page Six. She suggested there may be more secrets that have yet to unravel in their case despite the two reportedly having worked out their financial agreement.
"Why are they splitting when they have so much money, they could practically arrange never to see each other again? That is the big question," Vardag told the outlet. "It's interesting, it makes you wonder if there is something else going on — like a reputational storm coming."
Vardag, who has a number of multimillionaire clients but has no intimate knowledge of the Gates' divorce, claimed to the outlet that the marriage of wealthy people rarely ends in divorce even if one or both of the parties involved have affairs.
"It's only when something else happens, some other fundamental problem that just pushes it over the line, that people will divorce. In my experience, ultra-high-net-worth couples will very rarely divorce on the basis of adultery alone," Vardag said.
"While couples may start off wanting to carry on working together amid their divorce, it quite often becomes a big problem when they no longer agree with each other," she added. "A couple like this, who have built so much together and would really like to carry that forward, have to protect their legacy."
The Microsoft founder and his wife and fellow philanthropist Melinda, who share daughters Jennifer, 25, and Phoebe, 18, and son Rory, 21, announced in May that they are divorcing after 27 years of marriage. They confirmed in a statement that they will keep working together at their private charitable foundation moving forward.
"After a great deal of thought and a lot of work on our relationship, we have made the decision to end our marriage," Gates and Melinda said in identical statements on their respective Twitter accounts.
"Over the last 27 years, we have raised three incredible children and built a foundation that works all over the world to enable all people to lead healthy, productive lives," they continued. "We continue to share a belief in that mission and will continue our work together at the foundation, but we no longer believe we can grow together as a couple in the next phase of our lives."
A spokesperson for the Bill & Melinda Gates Foundation also told ABC News at the time that "no changes to their roles or the organization are planned," adding, "They will continue to work together to shape and approve foundation strategies, advocate for the foundation's issues, and set the organization's overall direction."
Melinda filed the divorce petition in King County, Washington superior court, describing their marriage as "irretrievably broken," The Guardian reported. Her filing also indicated that they had already worked out potential points of contention and revealed their "separation contract."
Melinda indicated in the filing that she wants to divide their assets but did not request spousal support. She also did not request a name change.
Their divorce has since been the subject of scrutiny. Days after the announcement, New York Post, citing an unnamed source, reported that Gates had privately revealed to his friends that their marriage was on the rocks long before their divorce was revealed publicly.
"Bill did talk to his close friends on the golf course. He told them a while back that the marriage was loveless, that it had been over for some time and they were living separate lives," the source said.
But despite the sensational claims that have emerged following their split, Bonnie Rabin, a veteran divorce attorney in New York City, said they will likely stick with their separation contract, according to The Guardian.
"No matter what the drama is that's now evolving or erupting in the media or anywhere else, and even by rumor mill, the agreement is basically going to be the agreement," Rabin said. "They did what most uber-wealthy people do. They've been dealing with this for a number of months, they've made their agreement, they've submitted it to the court. It's basically a done deal."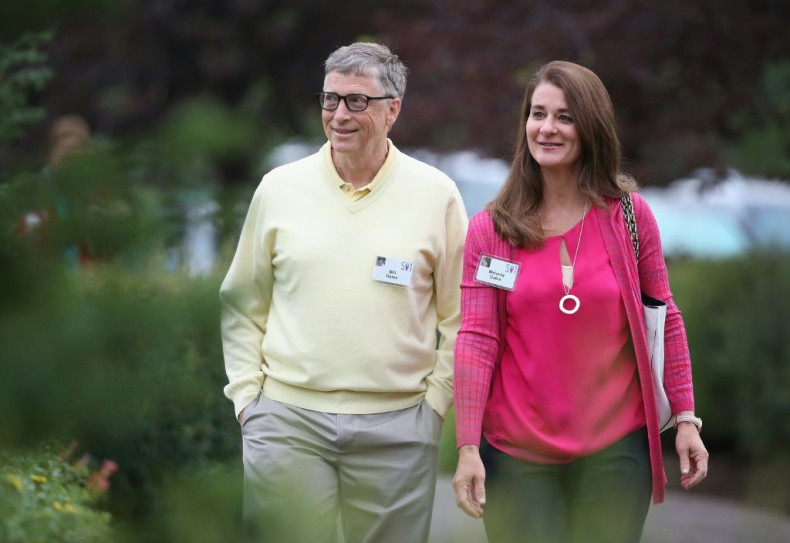 © Copyright IBTimes 2022. All rights reserved.