Matt Lauer Update: New Rape Allegations Emerge As Tell-All Release Approaches
It's been two years since Matt Lauer was terminated from NBC following allegations of inappropriate sexual behavior and yet new details are first coming to light -- including one particular new claim that is being released in Ronan Farrow's new book "Catch And Kill."
The book reportedly includes an interview with Brooke Nevils, the former NBC News employee whose complaint about Lauer ultimately led to his firing from "Today" in 2017. According to Variety, who obtained a copy of the explosive report, Nevils alleged that at the 2014 Sochi Olympics, Lauer anally raped her in his hotel room.
Up until now, Nevils' identity was kept anonymous, per her request, and details of her allegations had not been made public.
Following the Olympics, Nevils said there were more sexual encounters with Lauer and told Farrow, "This is what I blame myself most for. It was completely transactional. It was not a relationship."
Though the book has yet to be released, Lauer has already gone on the record to deny the rape accusation in a letter to Variety, describing his dealings with Nevils as "an extramarital, but consensual, sexual encounter" and any claims of assault are "categorically false, ignores the facts, and defies common sense."
"Catch And Kill" is just the beginning of Lauer's worries when it comes to books. His former colleague Katie Couric has begun writing a tell-all that apparently has him "paralyzed with fear."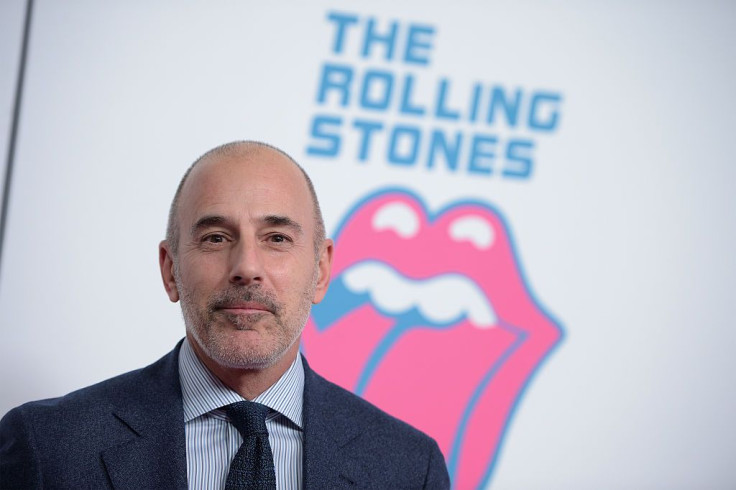 © Copyright IBTimes 2023. All rights reserved.