Mayor Who Didn't Vote For Trump Joins GOP Field As First Hispanic Candidate In 2024 Race
KEY POINTS
The SOS America PAC launched a video touting Suarez's work to improve Miami
The Miami Mayor admitted to not voting for Trump both in 2016 and 2020
Rep. Gimenez said he would never support Suarez, whom he called "a complete fraud"
Miami Mayor Francis Suarez has joined the crowded Republican lot of 2024 presidential runners, becoming the first Hispanic candidate in next year's race and the third from Florida after former President Donald Trump and Gov. Ron DeSantis.
Suarez filed official federal paperwork to join the 2024 race Wednesday, with a pledge from super PAC SOS America of at least $100,000 on digital ads in New Hampshire, Iowa and Nevada, Politico reported.
SOS America has also launched a video criticizing the Biden administration and touting Suarez's leadership in Miami.
"Conservative Mayor Francis Suarez chose a better path for Miami," a narrator can be heard saying in the video. It also features an interview with ousted Fox News host Tucker Carlson, in which the media man speaks of how Miami is "on track for the lowest crime rates since the 1930s."
The two-minute video, which focuses on Suarez's "Miami Model," goes on to highlight how Suarez "fully funded" the police and equipped law enforcement to "preserve law and order."
"America needs a leader ready to act. Francis Suarez will not back down," the narrator continues.
Chapin Fay, SOS America PAC spokesperson, said the country needs Suarez as president as the U.S. faces "anti-police and pro-crime Democrat leadership."
Suarez told Politico last month that he was considering running for president, adding that the Democrats being "negligent" and "reckless" in their branding gave a "tremendous opening for Hispanics and Republicans."
The 45-year-old Republican previously revealed that he didn't vote for Trump in 2016 and 2020. Some observers noted that this revelation may affect his 2024 presidential bid, as many GOP leaders still back the former president even with two indictments in recent months.
Another matter Suarez may need to deal with is funding. So far, the top GOP candidates who have secured a significant amount of campaign funding are Trump, with approximately $14.4 million; entrepreneur Vivek Ramaswamy, with around $11.4 million; and former South Carolina Gov. Nikki Haley, who has around $5.1 million, as per data from political non-profit Ballotpedia.
On the other hand, Suarez has held private talks with wealthy political financiers, CNBC reported in March, citing party fundraisers and donors with knowledge of the matter. According to the outlet, Suarez had been working on a possible 2024 White House bid since late 2022.
Suarez was recently in the news following accusations that he used his influence to help a local developer in the latter's real estate project.
The Federal Bureau of Investigation (FBI) has launched an investigation into the matter, The Miami Herald reported last week. The Miami-Dade Commission on Ethics and Public Trust has also opened its own investigation into the matter.
A spokesperson for Suarez has denied the allegations.
An expert has also pointed out that Suarez is entering the 2024 race with a huge hurdle ahead of him: strong GOP primary contenders that he has to overcome before even making it to the general election.
"He's going to have to appeal to a lot of steadfast conservatives that do not care that the city of Miami got new development. Voters in West Virginia don't care, voters in Indiana don't care and, frankly, voters in Key West don't care," Matthew Isbell, an elections consultant in Florida, told NBC News.
Isbell further explained that Suarez's take on climate change may do well for the general election, but unless he gets past the primary, his stance "doesn't matter."
Meanwhile, Rep. Carlos Gimenez, R-Fla., flat out said he wouldn't support the Miami mayor. "I will never support Francis Suarez. I think that he is a complete fraud," he said. "I know Francis Suarez very well, and I will never ever support him."
Suarez became known nationally for his initiatives targeted at luring technology investors into the Florida city. During the beginning of his investor efforts, he engaged with several tech leaders including Tesla CEO Elon Musk and PayPal founder Peter Thiel.
Suarez gained 86% of the votes when he first won mayor in 2017 and was reelected in 2021 with 78% of Miami voters putting him back to the mayoral seat.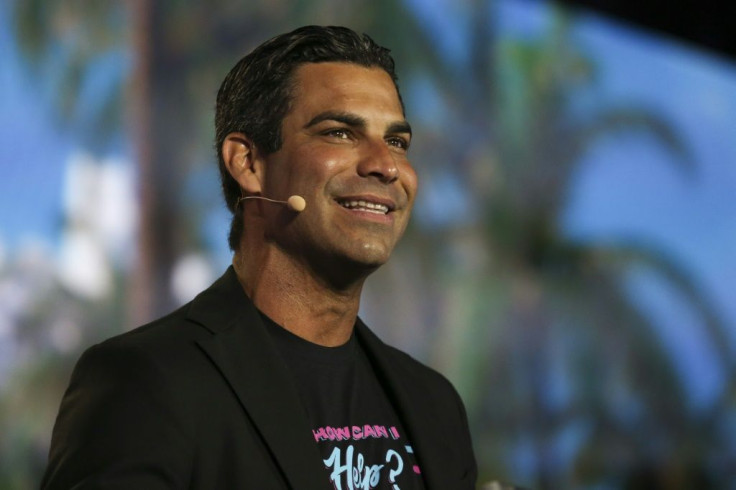 © Copyright IBTimes 2023. All rights reserved.