Meek Mill-Wale Feud: Nicki Minaj's Boyfriend Slams Fellow MMG Rapper, Says Wale Is Jealous Of Him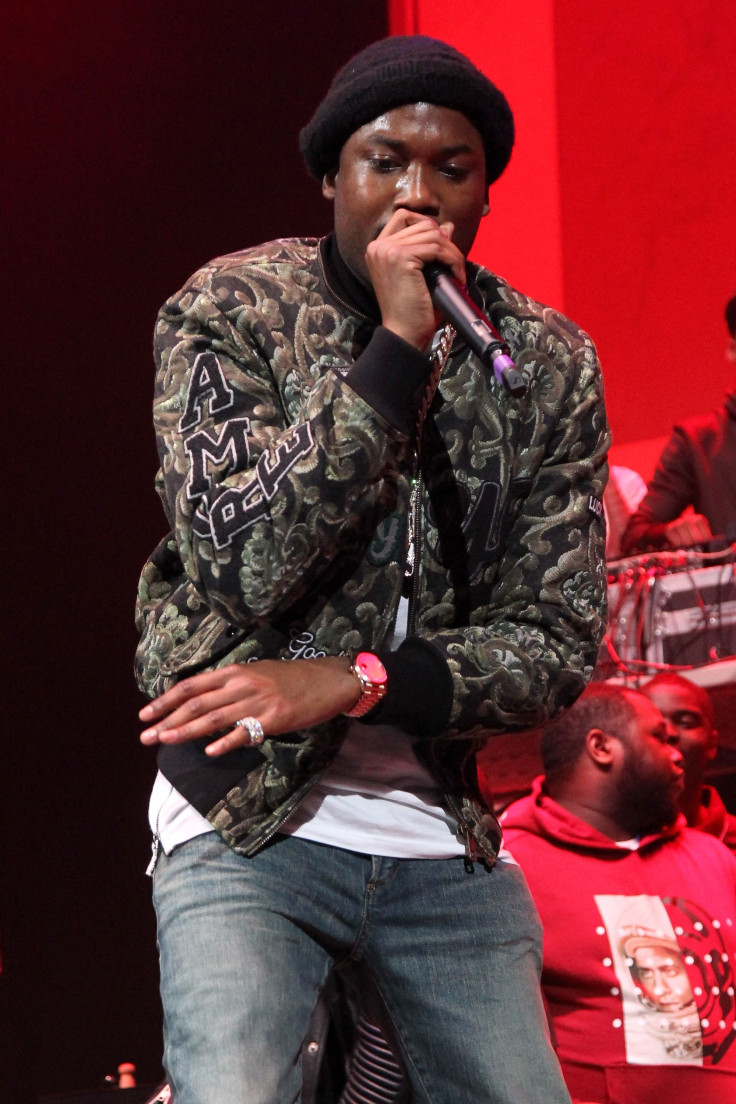 Rick Ross said the drama between his Maybach Music Group (MMG) artists Meek Mill and Wale was done and over with, but it seems the two rappers are feuding again. Just a few weeks after Mill lashed out at Wale, he bashed him again in an Instagram post Monday night.
According to MTV, Mill posted a photo of himself at his concert writing in the caption: "You can't be friends with someone who want your life… You can't break bread with someone who want you slice… Can't b on a team with someone who want you to lose… Can't be family if it's gotta b all about you! #MMG X #DC minus the f#%kboy."
The "Matrimony" rapper responded to Mill's comment tweeting, "I can't fathom how somebody can always assume their [sic] envied. Not all of us have the same shallow desires."
The outlet also claims Wale made a reference to Drake's song "Charged Up," which the Canadian rapper released over the summer as a diss to Mill.
As International Business Times previously reported, Wale and Mill's feud started last month when the former said during a radio interview that Mill, who is dating rapper Nicki Minaj, lost the battle with Drake because he brought a "pencil to a gunfight."
Mill responded to the interview by telling his fans that Wale was no longer in MMG but Rick Ross, who owns the label, fired back, denying Wale was kicked out. Ross later shared a video statement on the feud to TMZ, saying, "Young Meek Mill, young Wale… the family good. All I know is winning. All I know is love."
© Copyright IBTimes 2023. All rights reserved.