Meet Alexandra Marie Llewellyn, Tom Clancy's Widow & A Former Freelance Journalist
Tom Clancy's wife, Alexandra Marie Llewellyn, became a widow on Tuesday night, when the best-selling author died at the age of 66 in a hospital in his hometown of Baltimore.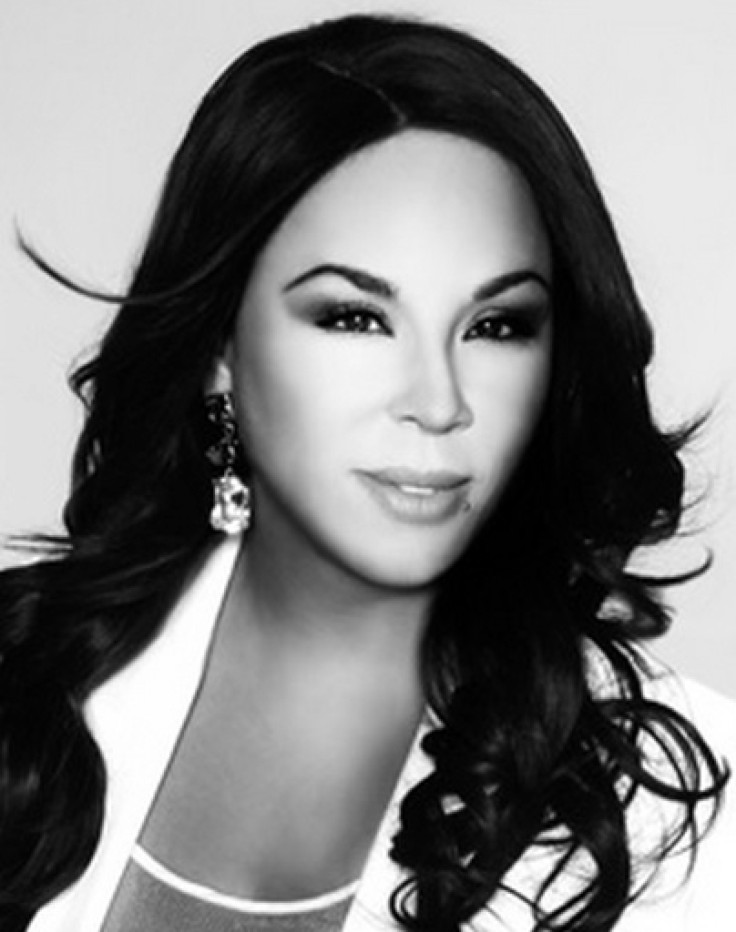 Clancy's death, as reported by the New York Times, leaves a void in the world of suspenseful fiction, but it also leaves Llewellyn with a hole in her life. The world knows Tom Clancy well for the legacy of books, video games and movies bearing his name, from "The Hunt for Red October" to the mega-popular "Rainbow Six" series.
But his newly widowed wife is an impressive figure in her own right, and it is worth taking a moment to learn about her on this sad day. Llewellyn and Clancy were married on June 26, 1999, two years after they had met. The ceremony was held at St. Thomas Episcopal Church, followed by a reception at Manhattan's St. Regis Hotel, according to the New York Observer. At the time of their wedding, Clancy was 53 years old and Llewellyn was 21. She was Clancy's second wife.
An award-winning freelance TV journalist, Llewellyn -- who took Clancy's name, going by Alexandra Clancy after the pair were married -- was perhaps best known before marrying Clancy for being the middle daughter of business magnate J. Bruce Lllewellyn, who died in 2010 with more than $160 million to his name, leaving behind his wife Jacqueline Brown, who was a major inspiration to Alexandra Clancy. As CEO of Coca-Cola Bottling Co. of Philadelphia, he was one of the most prominent black businessmen in the country, and he worked closely with friends including actor-comedian Bill Cosby and former Secretary of State Colin Powell to advance causes benefiting African-Americans and increase black ownership of American businesses and investments.
Alexandra Clancy runs a fashion accessories line named "Love, Alex," which is "rooted in a deep devotion to philanthropy," according to the company's website. Every Love, Alex handbag is hand-crafted in Italy, and the website states that "with great attention to detail, they are designed with a powerful vision that joins form and function in a new interpretation of luxury."
Alexandra Clancy was born in New York City and she received a business degree from Bradford College. She went on to be a TV reporter for a time before starting her fashion company, following in the footsteps of her mother, who worked as an assistant buyer for Bloomingdale's in New York, and as a fashion coordinator for Famous Barr in St. Louis.
The power couple's permanent home was a mansion near the Chesapeake Bay in Maryland, and Clancy built a vacation home for them on a plot of Martha's Vineyard land he purchased from J. Bruce Llewellyn in 1999 for $1, according to the Observer. In 2005, Alexandra Clancy, who is the second cousin of Powell, purchased a 1,627-square-foot condo on the Upper East Side of Manhattan for $3.25 million, the Observer reported at the time of the sale.
The duo led a private life together, so little further information was readily available Wednesday morning. If you have any more information about Alexandra Clancy, please feel free to post it in the comments section below.
© Copyright IBTimes 2023. All rights reserved.