Meet Enterproid: An NYC Startup That Tackled BYOD With A Mobile App That Divides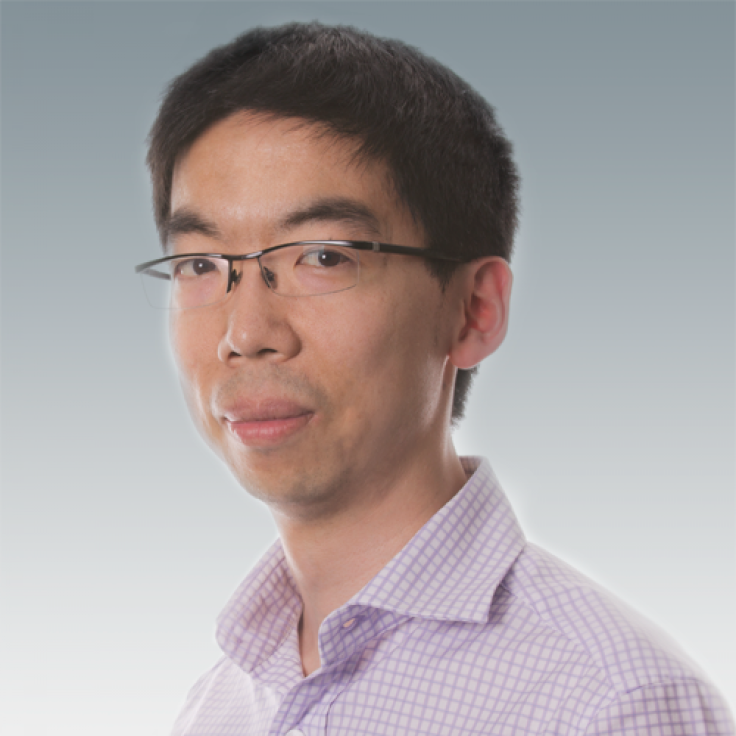 It's a modern-day annoyance, virtually impossible to avoid. As mobile devices have edged their way into every aspect of our daily life -- from checking out local restaurants to buying theater tickets on the run to keeping up with personal email to playing "Angry Birds" while passing time on the subway -- we're lost without them at work.
So, instead of policing employees who sneak peeks at their cellphones, many companies have begun "Bring Your Own Device" (BYOD) policies, in which employees can use one piece of mobile equipment for both their work and non-work environments. About 65 percent of companies currently allow personal devices to connect to mobile corporate networks, and nearly 80 percent of businesses said that there are twice as many personal devices linked to corporate networks now than two years ago, according to Internet security company Check Point.
Sounds reasonable. But wait -- it's not that easy. In order to use a personal smartphone as a so-called enterprise device, the phone must be certified by the company's IT department, which must embed security safeguards limiting access to company information and links to specific databases and programs that the organization relies upon. This is often a long and tedious process that must be tailored to each mobile phone platform, manufacturer and operating system. No wonder, then, that most companies are not enamored with the plethora of mobile devices they are forced to tolerate in the workplace these days.
Not surprisingly, given the challenges that BYOD can represent for IT teams, there's an app for that. Three former Morgan Stanley mobile executives teamed up to develop a product called Divide, which essentially allows users to split their mobile phones into two separate modes—personal and professional.
Simply put, with Divide, a company could use its existing application programming interfaces, or APIs, to manage a section of the mobile device devoted to corporate activities. Through this channel, an IT department could roll out new internal applications, control the distribution of data, blacklist certain potentially unproductive or harmful apps and monitor usage through a cloud-based system.
Meanwhile, employees would be able to use the same mobile device for their personal needs without any interference from corporate IT. Which is important because, Divide's owners say, ultimately the end users are more likely to coax their employers to implement Divide, rather than the other way around.
"We're very focused on the experience of employees," said Andrew Toy, CEO and co-founder of Enterproid, which launched Divide. "It's 'BYOD,' but it's also not having IT manage the entire device."
Only two years old, Enterproid has a lengthy list of influential digital investors backing it, including incubators like Comcast Ventures, Google Ventures, Qualcomm Ventures and NYC Seed, which have invested a combined $13 million in the startup. Part of that has helped it open sales offices in London and Hong Kong. This year, Enterproid made Time Inc.'s "10 NYC Startups to Watch" list.
But in the risky world of mobile apps, upbeat prospects can be short-lived. Indeed, only .1 percent of all mobile apps downloaded reach 100,000 daily active users, which is considered the engagement benchmark necessary to make a profit, said Nihal Mehta, founder of the social media advertising company LocalResponse. In fact, Rovio, the publisher behind the breakthrough and remarkably popular mobile gaming title "Angry Birds," failed with more than 50 different apps before hitting it big, Mehta added.
As Mehta sees it, there are too many mobile apps and services, and people are overwhelmed by the choices; as a result, they find a few they like and stick with them, ignoring all of the rest.
"[New Yorker writer] Malcolm Gladwell says that human beings can only remember seven things at any one time," Mehta said. "That's how we think about apps, there's too many."
Toy and his partner at Enterproid, Alexander Trewby, are not discouraged by these statistics. For one thing, they point out, Divide isn't a game but rather a necessary utility that they believe has a ready-made audience. And although Toy wasn't specific about the company's future monetization strategy, currently their approach is to drive revenue through sales of the product to companies, not through advertising or other ancillary streams.
A full-fledged version of Divide costs $5 per user, although a stripped-down form of the app without the IT management tools can be downloaded for free. The low price tag is possible because Divide is designed to leverage the infrastructure investment that IT departments have already made. Thus, the app is scaled for plug and play in any technology environment and Enterproid earns incremental revenue on each sale without additional set-up and management costs.
IT departments could benefit as well since Divide routes and manages the huge amounts of data that come through personal and business channels, freeing up companies from having to, for instance, run a dock that carries every email and bit of information for Blackberry devices around the world.
"We wanted to pick a price point that was very favorable and would make somebody think they're getting a next-generation, forward-looking product at a really great price," Toy said.
Mobile technology began to play a role in the workplace when Research In Motion launched the first wireless email service across North America in 1999 for use with its Blackberry. Many leading organizations gave their employees this new device, and in short order it became the ubiquitous symbol of corporate America in the U.S. mobile phone market.
Then, when Apple rolled out its first-generation iPhone in 2007, everything changed. Mobile devices weren't just email readers and cellphone hybrids anymore; they became a central hub for one's contacts, photos, music, games apps -- the entire digital persona. And the iPhone had a serviceable Web browser, something that the Blackberry utterly lacked. People could take the Internet anywhere they went.
"The iPhone invented the mobile way," Trewby said.
That said, Enterproid didn't release an iPhone version of Divide until this past June. Instead, the company chose Google's Android mobile operating system for its software initially. With its open source platform, Android allowed the Enterproid team to do in-depth research and development and try out different programming possibilities and features much more easily than with Apple's proprietary iOS mobile operating system. And many corporate customers favored Android as well.
"People can add code to it [Android] to enhance the actual operating system, and you can't do that with iOS," Mehta said. "Most enterprise apps will want to take advantage of that."
Although BYOD is a relatively new phenomenon, Divide is far from the only company hoping to take advantage of its popularity. Sunnyvale, Calif.-based Good Technology Inc. offers a suite of tools that let employers create secure mobile apps and give employees access to corporate email, contacts and calendars. And Samsung recently announced an enterprise-ready version of its flagship smartphone, the Galaxy S3. This device caters to the BYOD crowd by providing support for Microsoft ActiveSync, which lets individuals update and link their personal and workplace contacts, email, memos and other files among all of their machines instantly and automatically.
However, creating individual devices that are enterprise-IT-ready misses the allure of BYOD because it compels individuals to use only the equipment the company requires for work. "The underlying premise of 'BYOD' is just choice, all in all," Toy said. "That means choice for the employer, choice for the employee about which network [he or she] wants to use and which device to use. It underlines the entire concept."
For a utility app to become a breakout hit, it must offer a stellar user experience, most app insiders believe. That means everything from minimal downtime; a high-quality, easy to understand interface; and excellent security, including strong IDs, passwords and encryption to protect against data theft.
"The [utility app] that is going to win is the one that gives the best, most seamless and most beautiful experience," said Joaquin Ayuso de Paul, CEO of Kuapay, a mobile wallet application that lets people carry virtual credit cards and pay with smartphones and similar devices.
In addition, for management and utility apps that do not make money from individual transactions or advertising, such as Enterproid's, the value of the market data that they have access to could determine whether profitability is in the cards or not. By adjusting marketing, development, design and innovation based on information about what key customers are looking for and how they are using the program, a utility app provider could create scalable operations that deliver benefits and features attractive to the entire customer segment, inexpensively and efficiently.
"If you have an application for management that allows you to grab tons of data and you're able to create a product around that data that helps companies perform better and in the end hold on to more of their income, then you're talking about a big business," Ayuso de Paul said.
The owners of Enterproid have another way of describing their business model:
"You have to be agile," Toy said. "What you think is going to happen is almost never exactly going to happen."
© Copyright IBTimes 2023. All rights reserved.