Meet Gawker's New Boss: 'Russia's Richest Man,' Viktor Vekselberg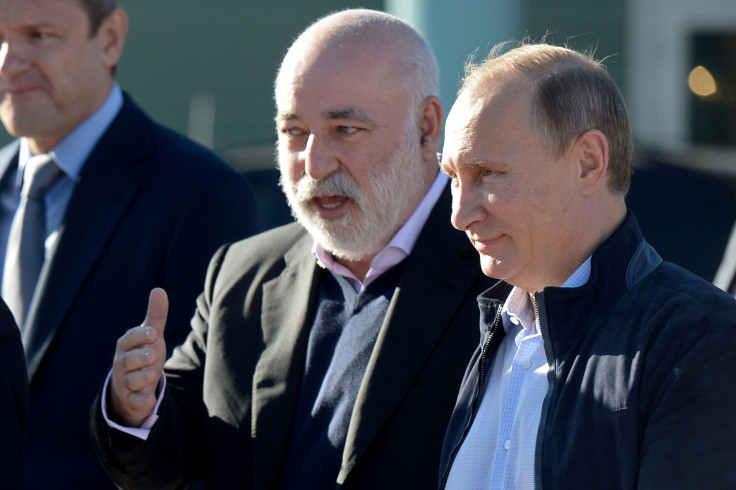 Viktor Vekselberg runs the oil in Eastern Europe, oversees Russia's Silicon Valley and spends tens of millions of dollars collecting incredibly fancy eggs. Now, one of Russia's most powerful and connected billionaire barons has found a new pet project in Gawker Media.
After International Business Times reported Tuesday that Gawker CEO and founder Nick Denton was seeking outside investment cash, Denton announced a planned partnership with Vekselberg's investment firm Columbus Nova in the New York Times. Gawker, it turns out, plans to sell a minority stake to Columbus Nova, pending approval from Gawker's shareholders, to finance the company's ongoing legal fight with Terry Bollea, also known as Hulk Hogan.
The Times article didn't mention the oligarch connection, but soon the Wall Street Journal pointed out that Columbus is the U.S. investment arm of Vekselberg's oil and metal conglomerate. That makes him the latest player in the ongoing saga that is Gawker Media, and perhaps the most important after Denton himself.
Vekselberg is, to put it mildly, not the man you'd expect to save Denton's website. In a parallel universe, he's likely the frequent target of a Moscow-based cousin of Gawker. In fact, the site once wrote a brief post on him in 2008, describing him as an "ultra-rich" "Soviet oligarch."
As Gawker pointed out at the time, the Ukrainian-born mogul blazed a path to the very top of the Russian establishment since the heady days following the collapse of the Soviet Union. Heading one of Russia's largest oil and gas companies, Tyumen Oil (TNK), he shot himself into the elite with a lucrative partnership with BP in the late 1990s, simultaneously cornering the world aluminum market.
In 2012, he sold his 50 percent stake in TNK-BP to Russia's state-owned oil company, Rosneft, for $28 billion and became "Russia's richest man."
His net worth was estimated to be as high as $18 billion. He heads the oil and metals conglomerate Renova Group, which is currently being sued by a Canadian oil company for taking over a Siberian oil field with a private militia. Former Russian President Dmitry Medvedev appointed Vekselberg to oversee development the Skolkovo "innovation center," described by Moscow Times as Russia's answer to Silicon Valley.
Perhaps most infamously, Vekselberg is the lucky man who snatched up the legendary collection of Fabergé eggs from the Forbes family in 2004. A symbol of gaudy Tsarist excess to many in Eastern Europe, the eggs are on display in a new museum in St. Petersburg. Vekselberg says the collection of imperial memorabilia cost him around $100 million.
"In Russia, or anywhere, people don't like rich people," he told Esquire in 2013. "Yeah, OK, I have money, but the question is how I use it. It's not easy, believe me, it's not easy."
A representative from Gawker Media declined to discuss the details of the deal until after the conclusion of its legal battle with Hulk Hogan, who is suing the site for publishing his sex tape in 2012. The company told IBT on Tuesday that the new investment was primarily to build up a war chest for Hogan trial.
Last summer, Gawker took on a $8 million loan and $7.5 million in credit from Silicon Valley Bank to fund its move into a 40,000-square-foot office in Manhattan, the Journal reported. The company also declared that in 2014 it posted $44.3 million in revenue and made a $6.5 million profit.
In a final twist of fate, the managing director of Columbus Nova, Jason Epstein, who will receive a seat on Gawker's board, went on the record as an opponent of unions a few years back. His arrival comes less than a year after Gawker joined up with the Writers Guild of America, East last year, kicking off a wave of unionization in digital media.
© Copyright IBTimes 2023. All rights reserved.