Meet Robyn Lawley, Plus-Size Model Featured In Sports Illustrated Swimsuit Issue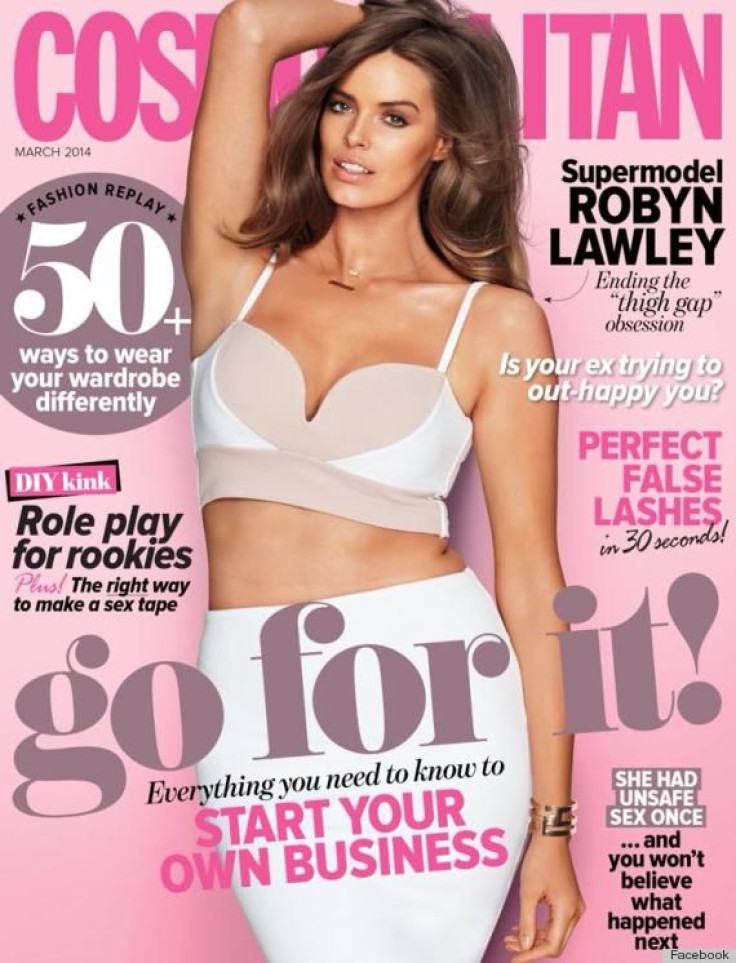 If people thought it was an honor for Ashley Graham to appear in an ad of Sports Illustrated's 2015 Swimsuit Issue, then they'll be really excited to hear that Australian plus-size model Robyn Lawley was featured in the magazine. Lawley donned a grey and orange snake-skinned bikini for the shoot.
"We're so thrilled she's part of our little family with fantastic genes," SI revealed on Facebook. Lawley, 25, said she was happy to be "Rookie No. 6."
She took to her official Instagram account to elaborate. "Ahhhhhhh I'm beyond ecstatic to join the amazing @si_swimsuit family!!!! If someone told me at the beginning of my career that this would happen I would of said 'tell em his dreamin haha! Thankyou @mj_day @jamesmacari @ja_neyney @darciebaum and the whole SI awesome peeps for embracing who I am in the 2015 issue!!!!!" Then she added the hashtags: "letsallstraddlecanoes," "SISwim" and "2015rookie."
Lawley, who wears a size 10 and stands at 6 feet 2 inches, isn't only a model. She's a painter, blogger and author and she even DJs under the name Robelle. "My last gig was at New York Fashion Week," she told Sports Illustrated. "I have a synth board and keyboards and stuff, and I've started making my own music. I really like remixing and making mashups. I especially love Trent Reznor, what he does on soundtracks -- it's very atmospheric."
The 2015 Swimsuit Issue of Sports Illustrated will hit stands on Feb. 9.
Follow me on Twitter @mariamzzarella
© Copyright IBTimes 2023. All rights reserved.