Meghan Markle To Address Queen The Way Princess Diana, Sarah Ferguson Did
Meghan Markle may address Queen Elizabeth II as "mama."
The Duchess of Sussex will accompany the Queen in her visit to Chester today. The pair will have to spend a day away and travel by train. Since they will be spending some time together, many wonder how Markle will address her royal grandmother-in-law.
According to Ingrid Seward, the editor of Majesty's magazine, Prince Harry's wife may be permitted to call the monarch "mama." The royal expert added that people close to the Queen including Princess Diana and Sarah Ferguson called her this way.
The Duchess of York revealed her pet name to the Queen in her 1996 autobiography "My Story." "In private, I called her mama," Ferguson wrote. "When she waved me to sit next to her in the car or at church, I felt favored and blessed."
However, it will take time before Markle can address the Queen in that manner. The Duchess of Sussex will still need to refer to Queen Elizabeth II as "Your Majesty" like the rest of the world and wait for some time until she knows her well to use the pet name.
"When Meghan greets the Queen... she will address her as Your Majesty and curtsy." Then Prince Harry's wife will move on to use "ma'am" after being "thrown in the conversation as many times as possible." When Markle "gets to know [the Queen] as Diana did," then she can call her "Mama."
Seward revealed earlier that Queen Elizabeth II wanted to help Markle in her new role in the Firm. In fact, she invited the new royal to her trip to Chester to give her granddaughter-in-law a guiding hand.
"The Queen knows the potential pitfalls of not giving [new members] a guiding hand," Seward told People. "It's all about the monarchy. She can't expect Meghan to know everything without being shown."
"She doesn't want 70 years of hard work to be for nothing," Seward continued. "I'm sure she feels Meghan needs a steadying hand in these early days."
Meanwhile, Paul O'Grady offered an advice to Markle on how to please the Queen. "You don't need to do anything," O'Grady said. "You're a perfect couple and you've got a lovely marriage – just don't start letting outside influences affect you," the "Blind Date" host said.
​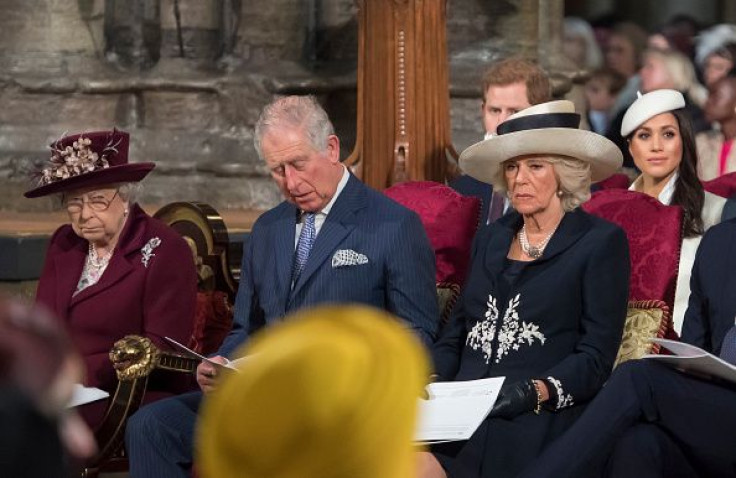 © Copyright IBTimes 2022. All rights reserved.
FOLLOW MORE IBT NEWS ON THE BELOW CHANNELS