Is Meghan Markle Allowed To Be One Of Priyanka Chopra's Bridesmaids?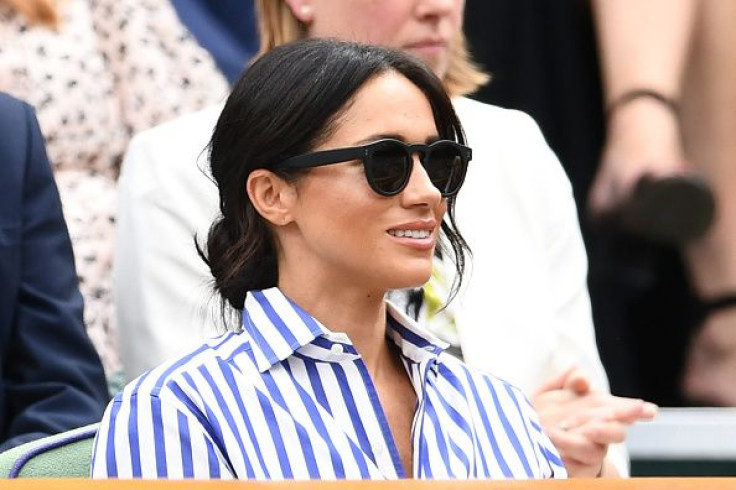 Meghan Markle's good friend, Priyanka Chopra, just got engaged, and royal fans are wondering whether or not the Duchess of Sussex will be there to witness the actress walk down the aisle.
According to People, Markle will most likely attend Chopra and Nick Jonas' nuptials because there are no royal rules that suggest she cannot do so. However, the biggest question is whether or not Markle will be one of Chopra's bridesmaids.
Omid Scobie, a royal reporter, told Cosmopolitan that Markle is allowed to be a bridesmaid at Chopra's wedding. However, it is highly unlikely that this will happen.
"There is no protocol that dictates whether an adult female member of the British royal family can take on the role of a bridesmaid or maid of honor at a non-royal's wedding. However, it is an unlikely scenario for one simple reason: A female royal would not be expected to walk behind a 'commoner.' This is why in the past we saw Pippa Middleton as Duchess Kate's maid of honor, but when Pippa got married, Kate read a prayer," Scobie explained.
Scobie added that adult bridesmaids are not also very common at British weddings. This is why Pippa's role at her sister and Prince William's wedding was a notable exception. And even if the Duchess of Cambridge wanted to return the favor at her sister's wedding, it would have been a tricky situation for them.
"There's also the risk of taking all the attention off the bride herself," Scobie said.
Going back to Chopra's wedding, Scobie said that the "Quantico" star will most likely have a bridal party. And if Markle is invited to attend, the palace can't talk her into not attending it.
"Should a female member of the royal family choose to take on a bridal party role at a friend's wedding, it would be her own decision. There's no rule that wouldn't allow this and she certainly wouldn't need permission or guidance from palace aides," Scobie said.
© Copyright IBTimes 2023. All rights reserved.