Meghan Markle Could Have Made It Work Within Royal Family By Doing This, According To Author
KEY POINTS
Royal author Tina Brown discussed what Meghan Markle could have done differently when she first joined the royal family
The biographer noted that Markle was "beloved" by the public when she married Prince Harry
Brown said she believes Markle could have made it work within the royal family had she "taken things much, much slower than she did"
Meghan Markle hit the ground running when she first joined the royal family, but a royal biographer believes this strategy backfired on her.
During an interview with Marie Claire, Tina Brown, who recently released her new book on the British royal family "The Palace Papers: Inside the House of Windsor," discussed what the Duchess of Sussex could have done differently before she and Prince Harry stepped back from their roles as working royals.
The former Tatler magazine editor-in-chief said she believes that Markle's role as a royal "could have been made to work extremely well," noting that she was "beloved" by the public when she married Prince Harry in 2018.
Brown suggested that things might have turned out different had Markle used the same approach as Prince William's wife Kate Middleton when it comes to royal duties.
"If she had taken things much, much slower than she did—I think Kate was smart to be very, very slow to enter into the public realm," the author said. "But Meghan really did want to come out with guns blazing as the new global royal. And I think she needed to absorb more of the culture of the Palace and understand the minefields there."
Brown noted that the palace is "very traditional," made decisions "slowly" and was not used to "a formidable American, a hard-driving executive kind of woman."
The "Diana Chronicles" author pointed out that the palace's slow pace was likely "extremely frustrating" to someone who has had a career and was used to running her life like Markle.
"I think she felt incredibly disempowered by all of that," Brown said of the former actress. "It was very, very difficult for her indeed, not to mention, the obvious difficulty was the feeling for her that she was the only woman of color in a white fortress. I'm sure it all stuck out enormously to her, feeling she could never be comfortable in that culture."
Brown claimed that Prince Harry, whom she described as "very explosive and reckless," wasn't able to help his wife because he "wanted out" of royal life.
"They both really understood their star power, which was greater than being No. 6 in line to the throne for best assignments, getting in line for all the honors and privileges and all the rest that came along with it. And they felt that they could do better broken off from it," the author suggested.
In another recent interview, Brown also discussed Prince William's relationship with his wife, Duchess Kate, whom the author said survived "an obstacle course"-like romance with the prince.
She told Page Six that it was a smart move for Prince William to take his time before proposing to Middleton.
"He was absolutely sure she could handle it before they married," Brown said. "She was trained. Nobody was deluded like Meghan was, it seems."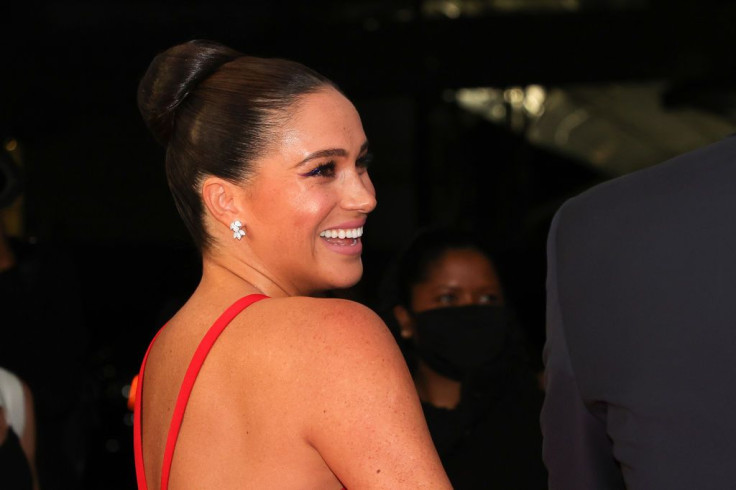 © Copyright IBTimes 2023. All rights reserved.