Meghan Markle Fans Claim She Narrated Anti-Trump Ad; The Lincoln Project Speaks Up
KEY POINTS
The Lincoln Project said the narrator of its "Girl in the Mirror" campaign ad wants to remain anonymous
Some netizens were convinced that Meghan Markle narrated the anti-Trump video
Markle and Prince Harry earlier faced backlash for releasing a video encouraging Americans to vote
Meghan Markle's name has been linked to an anti-Trump campaign ad after some netizens claimed that she may be the woman narrating the political video from The Lincoln Project.
On Oct. 17, Republican anti-Trump group The Lincoln Project released a campaign ad, titled "The Girl in the Mirror," on YouTube that encouraged Americans to "vote for change." The video targeted mothers who had not yet cast ballots and featured clips of President Donald Trump criticizing women.
A number of netizens who watched the political video speculated that Markle may have done the voiceover, but there has been no confirmation from the organization behind the ad and the Duchess of Sussex's camp.
"The voice-over actress in question wishes to remain anonymous," a spokesperson for The Lincoln Project told The Sun when asked about Markle's possible links to the video.
Despite the statement, some were still convinced that the former actress, who officially resigned from the British royal family together with husband Prince Harry back in March, participated in the campaign ad.
"Meghan Markle narrated a Joe Biden campaign video. It was made by The Lincoln Project and can be seen on YouTube. Called Girl in the Mirror. She is supposed to be nonpolitical! The Queen is not going to do anything about her. What is going on," one person wrote on Twitter.
"I was just reading this, it sure sounds like her," another Twitter user commented.
Another social media user suggested that the clip may have gone through sound editing before it was released, tweeting, "I thought it was her for sure but wondered if it had been messed with. Be interesting to see if they react."
"I think it's [Markle]. The voice is sped up a bit. But it's her, [in my opinion]," a fourth netizen wrote.
The Royal Analysis blog examined the campaign ad and compared the narration to Markle's voice-over for Disney's "Elephant" documentary. The analyst said the narrator of the "Girl in the Mirror" video sounded like Markle, but they weren't 100% similar.
"Obviously. It doesn't sound 100% like her to me, it's as if her voice has been altered in some way to sound a little bit less Meghan-y. But the cadence is extremely similar," the blog said.
In September, Buckingham Palace released a statement on Prince Harry and Markle's involvement in U.S. politics following the release of their Time 100 special, according to The Sunday Times royal correspondent Roya Nikkhah. The video, in which the Duke and Duchess of Sussex encouraged Americans to vote in the presidential election and "reject hate speech, misinformation and online negativity," had sparked backlash at the time.
"We would not comment. The Duke is not a working member of the Royal Family, and any comments he makes are made in a personal capacity," the palace said, per Nikkhah.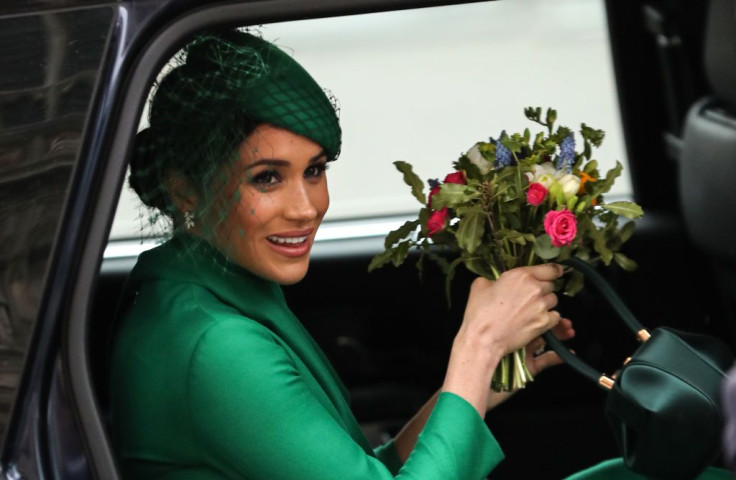 © Copyright IBTimes 2023. All rights reserved.