Meghan Markle Kept Family Away From Royal Wedding To Protect Lies, Sister Samantha Claims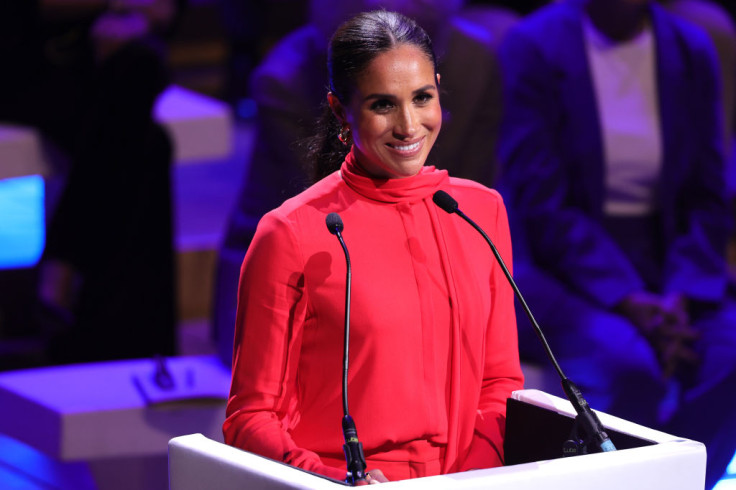 KEY POINTS
Samantha Markle said they were puzzled why they didn't get invited to Meghan Markle's wedding
She speculated that it was to cover up her lies because she said many porky pies
Samantha claimed Markle didn't work for the embassy and had no scholarship grant
Meghan Markle's half-sister, Samantha Markle, got candid about their absence at her royal wedding to Prince Harry in 2018.
Markle's sister appeared on FOX Nation's "Tucker Carlson Today" and spoke about the royal wedding and their entire family's absence at the event. When the former "Suits" star married Prince Harry, the only family member present on her side was her mom, Doria Ragland.
During the interview, Carlson mentioned that there's one theme in Daily Mail headlines about Markle — that she is blowing families. He noted that Markle was causing trouble in Prince Harry's family and was also going after her own family, the Markle. Carlson asked Samantha if she had seen that in her younger sister before.
"We were kind of puzzled when both sides of the family were kept away from the royal wedding," Samantha said. "And we started wondering, 'What's up with this? Why? And we started to realize, 'Aha' When you have a wedding and people started drinking champagne at the reception, they started talking. So what can the motive be for keeping both sides of the family away?"
She explained that stories would come out. Samanta mentioned journalists who said they found out a lot of "porky pies" that Markle had probably told the royal family and Prince Harry. She claimed that "in order to cover up," they were not invited.
Samantha mentioned some of the lies Markle allegedly made in the interviews, including her grants, scholarship and not working at the embassy.
"Our uncle Mike, who worked for the embassy, as a favor to dad, dad paid for her five-week study program. Uncle Mike throws in the letter of recommendation, even though he only met Meghan once when she was a baby. Five weeks study program doesn't equate with working at the embassy, which she told Rachael Ray and Craig Ferguson on live television," she added.
"So all of these lies started coming out, but we didn't know that she had told the royal family so many porky pies. So make sense, 'Oh my God, I've got to keep everybody away because if they start talking, the lies will come out.'"
Samantha added that Markle made so many lies, and she wondered why she had to lie when it would have been easier to be honest about who she was and empower other women using her platform.
"Be proud of who you are, [and] work hard. You don't have to pretend to be someone else. You don't have to dress like Diana. You don't have to say you got scholarships," she continued.
She added to acknowledge those who bring you up, including the parents who sacrificed to send their kids to college. She added that Markle missed both for pretending to be someone she's not.
"It would have been impressive, in my opinion, to be strong in who you are. We couldn't figure it out. There was no need to lie about all of that," Samantha said.
International Business Times could not independently verify Samantha's claims.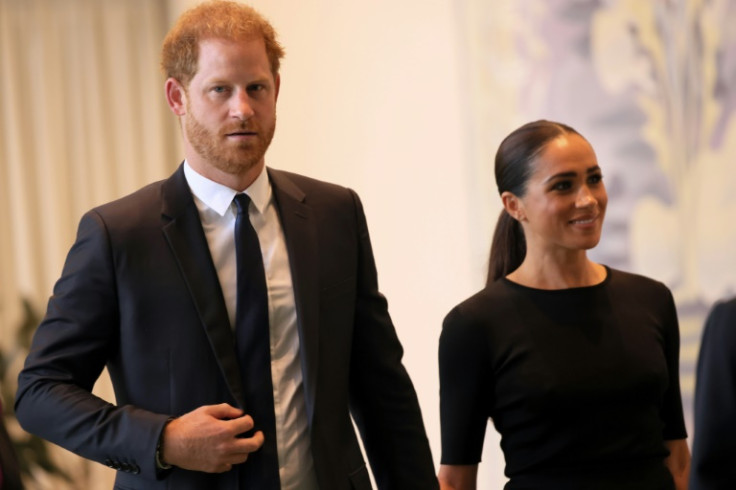 © Copyright IBTimes 2023. All rights reserved.