Meghan Markle Shares 'Guidance' Not To Invite Niece To The Royal Wedding: 'That Was Painful'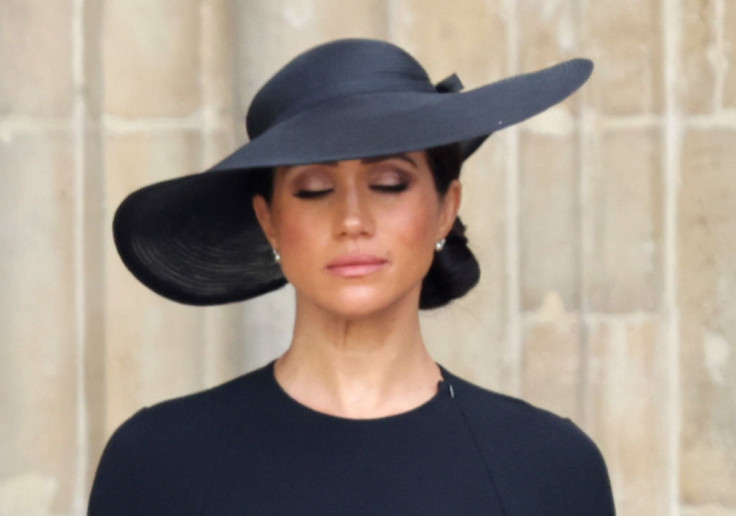 KEY POINTS
Meghan Markle wanted to invite her niece, Samantha Markle's daughter Ashleigh Hale, to her royal wedding
Markle was told not to invite Ashleigh because she didn't invite her estranged sister Samantha to the event
Ashleigh and Markle shared a close bond, and it was painful for them that the former wasn't at the latter's big day
Meghan Markle shared more details about her wedding guests during her big day in 2018.
The Duchess of Sussex spoke about her relationship with her niece Ashleigh Hale in one episode of her and Prince Harry's docuseries "Harry & Meghan." According to Markle, Ashleigh, the daughter of her estranged half-sister Samantha Markle, was on her wedding list, but she was told not to invite her.
"How do we explain that this half-sister isn't invited to the wedding, but that the half-sister's daughter is?" Markle said, People reported.
"With Ashleigh, the guidance at the time was to not have her come to our wedding," she continued. "I was in the car with H. I had her on speakerphone, and we talked her through what guidance we were given and why this assessment was made ... and that's painful."
Ashleigh, for her part, said she understood the decision. However, she also admitted that she was hurt on some level.
"I think I said I was hurt on some level, but I understood where it was coming from," Ashleigh said. "To know that it was because of my biological mother that this relationship that's so important to me was impacted in that way ... to feel like, because of her it was taken away, has been hard."
Ashleigh, an immigration attorney, said she and her brother were raised by their paternal grandparents, whom she considers her parents. She added that she had not seen her mom, Samantha, 58, since she was 6. They only reconnected in 2007.
Ashleigh said Markle reached out to her, and they formed a relationship by exchanging emails.
"These long emails back to each other," she recounted. "And then texts and calls. After a while, I think we were talking, on some level, several days a week."
Markle and Ashleigh traveled together to New Orleans. According to Ashleigh, they walked around, listened to good live music, ate and had too many drinks. There were only two of them during the trip, which she described as "really special."
"I think she takes on a lot of roles for me. There's, like, a sister element. There's something maternal. She's a best friend. She's, you know, kind of all the things," Ashleigh said.
For Markle's part, she said they "craved the same thing."
"I wanted a sister, and she was like a little sister," Markle said.
Prince Harry's wife said she didn't want her niece to be plagued with all the drama because she was already "put through quite a bit by the media, just by association."
According to Ashleigh, when Markle's romance with Prince Harry went public, her mom Samantha "pretty quickly began expressing a lot of angry words about Meg towards me."
"What was communicated to me was maybe some resentment," she added. "And it felt like no matter what I said, her perspective didn't change and seemed to get angrier and bigger, and we stopped talking. Some people you just can't reason with."
In a previous interview, Markle addressed the feuding between her and Samantha. Prince Harry's wife said she didn't remember seeing Samantha when she was a kid. She added that the last time they met was when she was in her early 20s.
"I hadn't had [a falling] out with her. We didn't have a closeness to be able to have that. And I wanted a sister!" Markle said.
The "Diary of Princess Pushy's Sister" author sued Markle for "defamation" for her remarks in the Oprah Winfrey interview, including her claim that she grew up in "virtual poverty." Samantha also fired back at Markle's claim that she grew up as an only child and that it "would be very hard to 'tell all' when you don't know me," referring to Samantha's tell-all book.
"I don't know how she can say, 'I don't know her,' and she was an only child," she added. "We've got photographs over a lifespan of us together. So how can she not know me?"
Meanwhile, Samantha reacted to the first promo of "Harry & Meghan." She mocked Prince Harry for saying he had to do everything to protect his family because his statement "makes no sense."
"When I got out the dictionary, I couldn't find the way they treated the royal family or our family anywhere in the dictionary under 'protection,'" Samantha said on GB News' "Dan Wootton Tonight." I thought, 'What is he talking about? This is not protection.' If we're watching a series over here, the one we're watching is like a series of attacks, one after the other, and it seems irreparable."
The first three episodes of "Harry & Meghan" are now streaming on Netflix.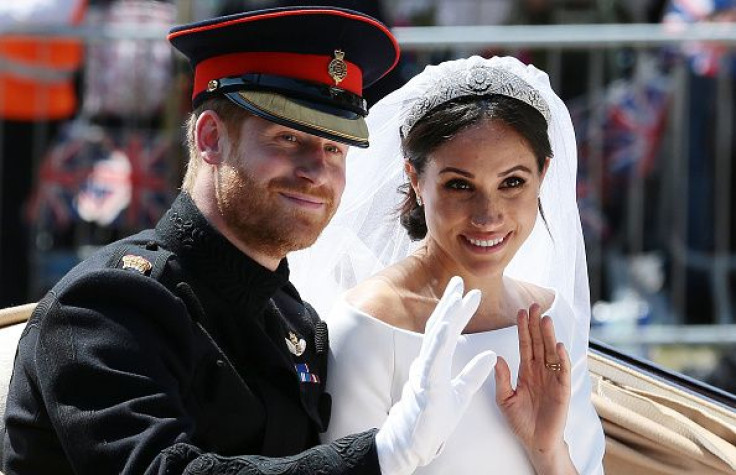 © Copyright IBTimes 2023. All rights reserved.
FOLLOW MORE IBT NEWS ON THE BELOW CHANNELS