Samantha Markle Reacts To Prince Harry's Statement About Protecting Family: 'It Makes No Sense'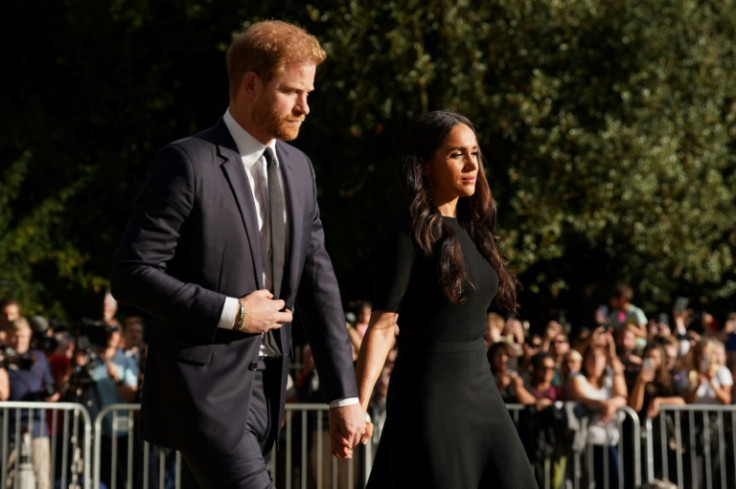 KEY POINTS
Meghan Markle's half-sister Samantha Markle reacted to the first trailer for Meghan and Prince Harry's docuseries
The author slammed Prince Harry for saying he "had to do everything I could to protect my family"
Samantha claimed that the way Meghan and Harry treated their respective families was the opposite of protection
Meghan Markle's estranged half-sister, Samantha Markle, reacted to the first trailer for the duchess and Prince Harry's upcoming Netflix docuseries, "Harry & Meghan."
The trailer, which Netflix dropped Thursday, featured a series of never-before-seen photos and clips of the Duke and Duchess of Sussex, as well as comments from the couple.
In the trailer, Prince Harry said, "I had to do everything I could to protect my family."
However, Meghan's half-sister claimed on GB News' "Dan Wootton Tonight" that the prince and Meghan's words and actions since quitting royal duties in 2020 had nothing to do with the protection of their respective families.
"First of all, we're in this era of totally contrary definitions. You know, so many things seem to be completely opposite of what they really are. We're redefining everything and so I think the jaw-dropper for me was Harry saying that he has to do everything he could to protect his family," Samantha said as she appeared in a panel with royal biographer Tom Bower.
She continued, "When I got out the dictionary, I couldn't find the way they treated the royal family or our family anywhere in the dictionary under 'protection.' I thought, 'What is he talking about? This is not protection.' If we're watching a series over here, the one we're watching is like a series of attacks, one after the other, and it seems irreparable."
The author claimed that Prince Harry's comment "makes no sense" before going on to slam the royal couple's Netflix trailer as "atrocious" and "disconnected from reality."
"The touchy-feely Netflix clip was like a really bad slice of life commercial," Samantha said on the show. "When you contrast it with what's going on in reality, it makes no sense whatsoever. It is the most atrocious decoy in my opinion and it's so disconnected from reality. It's quite sad. It's been shocking for all of us."
Host Dan Wootton then asked Samantha if she was worried about what Meghan might say about the Markle family in the docuseries.
He noted that the trailer included photos of Meghan, who has been estranged from her family since her wedding to Prince Harry in 2018, looking upset while looking at her phone and images of newspapers.
"No, I'm not," Samantha responded. "Because so far, in my opinion, I think the world has changed. Most journalists have come out and attested to the fact that we've witnessed lie after lie. So I think that seems to be the status quo. On those grounds, I'm not worried about it. "
Before the couple's 2018 wedding, Meghan's father Thomas Markle was caught staging photos of himself trying on suits for the nuptials with a British paparazzo. He ended up not attending the nuptials.
In a clip from her and Prince Harry's 2021 interview with Oprah Winfrey, Meghan said her father "betrayed" her by talking to the tabloid press.
Meghan and Prince Harry's six-episode docuseries will include "commentary from friends and family, most of whom have never spoken publicly before about what they witnessed, and historians who discuss the state of the British Commonwealth today and the royal family's relationship with the press," according to Netflix's blurb for the show that was obtained by The Hollywood Reporter.
"The series does more than illuminate one couple's love story, it paints a picture of our world and how we treat each other," the press release stated.
While there's no official confirmation from Netflix yet, "Harry & Meghan" is reportedly expected to premiere on the platform on Dec. 8.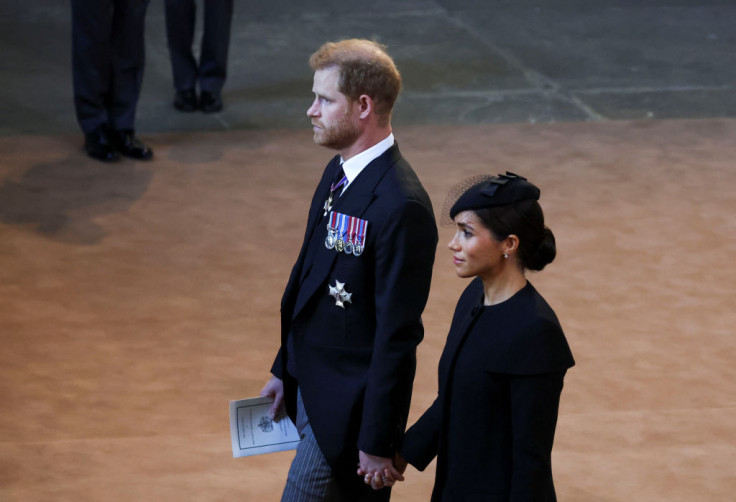 © Copyright IBTimes 2023. All rights reserved.
FOLLOW MORE IBT NEWS ON THE BELOW CHANNELS