Meghan Markle Lambasted For Not Avoiding Paparazzi While Kate, William Have Engagement
KEY POINTS
Meghan Markle allegedly didn't avoid paparazzi
Meghan Markle accused of stealing the spotlight from Prince William and Kate Middleton
Kate Middleton was attacked after Prince Harry and Meghan Markle stepped back from royal roles
Meghan Markle was slammed by netizens for not avoiding the paparazzi while Kate Middleton and Prince William were carrying out their royal duties.
The Duke and Duchess of Sussex announced two weeks ago that they would be stepping back as senior royals. Many thought that they wanted privacy especially for their baby, Archie.
But contrary to that, Markle appears to have returned to her life as a celebrity. Royal correspondent Chris Ship shared a tabloid cover of Markle carrying her son and for Ship, the duchess "appears not to be avoiding the cameras in Canada." The post garnered various reactions from the royal fans.
"There was me thinking they wanted privacy? Or perhaps just exposure on their own terms," one commented.
"Bingo. She's not afraid of publicity, she just wants it to be positive," another added.
Aside from slamming Markle for not avoiding the paparazzi, there were speculations that she plotted it to steal the limelight from Prince William and Middleton who attended an event on Monday.
"I knew it she's going to pull a paparazzi stunt every time the Cambridges have an official function. Just like last Week when she had the fake charity visit. This is not a true happy woman. She's faking it. Competing and sabotaging the Cambridges is not the way to live happily," another user opined.
"Thats what I said! There is no way she is happy always trying to one up the Cambridges. It's not a coincidence and is starting to look desperate and sad! I can bet my last dollar there will be more pictures next Monday again (coincidentally during their next engagement)!" @Amondi64518821 agreed.
On Monday, the Cambridges attended the U.K.-Africa Investment Summit at Buckingham Palace. The duchess looked stunning in her silver shimmering red gown by Needle & Thread. However, one netizen said that she looked "too thin and depressed."
In related news, Middleton was attacked after Prince Harry and Markle resigned. Several online users called the Duchess of Cambridge a "social climber." Many also also said that Prince William's wife has done nothing but wear pretty dresses, smile and wave her hand.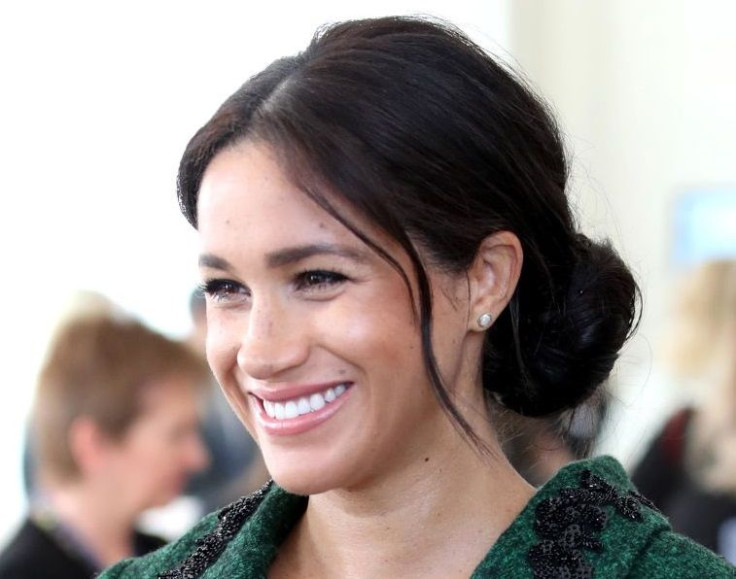 © Copyright IBTimes 2023. All rights reserved.