Meghan Markle Lost Individual Identity After Marrying Prince Harry, Royal Historian Says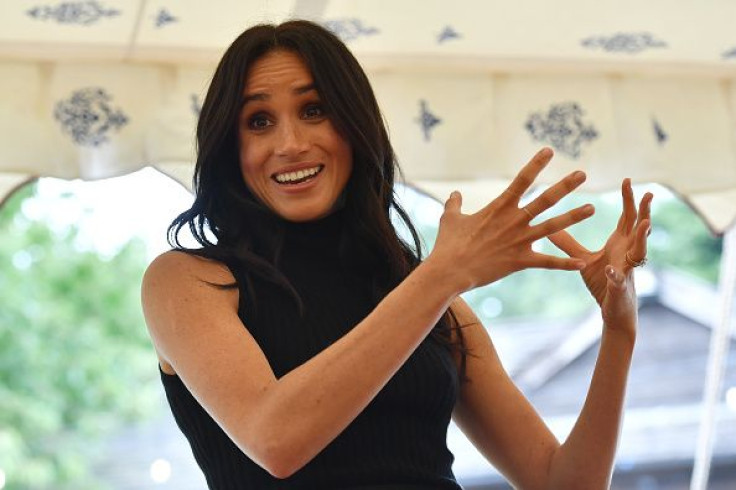 Meghan Markle lost her own brand when she said "yes" to Prince Harry, according to one historian.
The Duchess of Sussex had to give up her work and some of her interests when she decided to join the royal family. In fact, she deleted her social media accounts, including Facebook, Twitter and Instagram. But aside from this, a royal historian recently claimed she also lost her own identity.
"Now she's a member of the Royal Family she has to give up brand Meghan, at least as a kind of individual identity," Anna Whitelock said (via Express). "It all has to be the Royal Family and the monarchy."
"As an individual actress so much of it was about promoting brand Meghan and now it has to be about the values of the Royal Family and promoting that," the expert continued. "Of course she can very much have an individual identity within that but she has to balance it."
Markle has been a prominent actress. According to Whitlock, the former "Suits" star has a strong personal identity. This can be seen in her previous works which she eventually dropped when decided to marry Prince Harry.
"She's been an actress which was all about promoting brand Meghan," Whitlock continued. "That's what it was all about. She used to run a blog, it was about trying to get work, promoting herself, it's what she had to go as an actress."
In addition, Markle has been very open about her political views before. Meanwhile, royals are encouraged to keep their opinions on their own. The royal historian believes that Markle's past won't cause a problem.
She believes that Prince Harry's wife would be massively advised by the people around her. Also, it's unlikely for Markle to push causes which aren't in line with the Royal Family.
In related news, according to Lady Colin Campbell, the Duchess of Sussex's personal views do not support that of Prince Harry's companions.
"Her politics are an issue. She is ultra-liberal and that trendy-lefty stuff does not go down well with some of Harry's friends," Lady Colin told Daily Beast. "He has introduced her to them all at parties and weddings and private dinners, but she is very anti- a lot of the things that their world functions upon, such as shooting."
Markle just had her first royal hosting on Thursday. Her mom, Doria Ragland, and husband, Prince Harry were present during the event. However, according to one fashion expert, Ragland outshined the new royal on their recent outing together.
© Copyright IBTimes 2023. All rights reserved.