Meghan Markle Makes Cameo In The Trailer Of Oprah And Prince Harry's 'The Me You Can't See'
KEY POINTS
Prince Harry and Oprah Winfrey have created mental health series
It's called "The Me You Can't See"
The two recently released a new trailer for the show
Meghan Markle can be spotted in one of its scenes
Prince Harry and Oprah Winfrey got emotional in the new trailer of their upcoming series titled "The Me You Can't See." The two personalities released another teaser for the mental health series Monday and Meghan Markle made a special appearance in it.
The teaser kicks of with a scene showing Winfrey sitting opposite Prince Harry as they discuss mental health. "All over the world, people are in some kind of mental, psychological, emotional pain. Being able to say, 'This is what happened to me,' is crucial," the American television host says.
"To make that decision to receive help is not a sign of weakness. In today's world, more than ever, it is a sign of strength," Prince Harry can be heard saying in the teaser.
Another remarkable scene in the teaser shows the then 12-year-old prince standing alongside Prince Charles as Princess Diana's coffin passes them by on the today of her internment. "Treating people with dignity is the first act," the voiceover says in the background.
Toward the end of the new trailer, Markle makes a shocking cameo. In that particular scene, she can be seen wearing a white-colored "Raising the Future" T-shirt as she watches her husband, Prince Harry, working on his desk.
The couple is all smiles as the "Suits" actress moves closer to Prince Harry so they can both look at his laptop. Meghan's light makeup is noticeable as it highlights her soft facial features.
The trailer, which has been uploaded on the official YouTube channel of Apple TV, also features some of the series' interviewees such as Glenn Close and Lady Gaga. In the clip, the "Mother Monster" can be heard explaining that she's not sharing her story for her own but to let people know that it's okay to ask for help.
"The Me You Can't See" is set to premiere on Apple+ TV on May 21. It is directed and produced by Academy Award and four-time BAFTA Award-winning Asif Kapadia and Emmy Award and Spirit Award nominee Dawn Porter.
The new teaser came a few days after Prince Harry's guesting in Monica Padman and Dax Shepard's "Armchair Expert" podcast. During the show, Prince Harry revealed that he was not happy living the royal life since it gave him a lot of pressure growing up.
Prince Harry also shared that he and Meghan Markle first met in a London supermarket. At the time, the two pretended that they did not know each other but they were actually texting from the opposite sides of the aisles.
"There's people looking at me, giving me all these weird looks, and coming up to me and saying 'hi,'" Prince Harry revealed. "I had [a] baseball cap on, looking down at the floor, trying to stay incognito. It's amazing how much chewing gum you see, it's a mess!" he said further.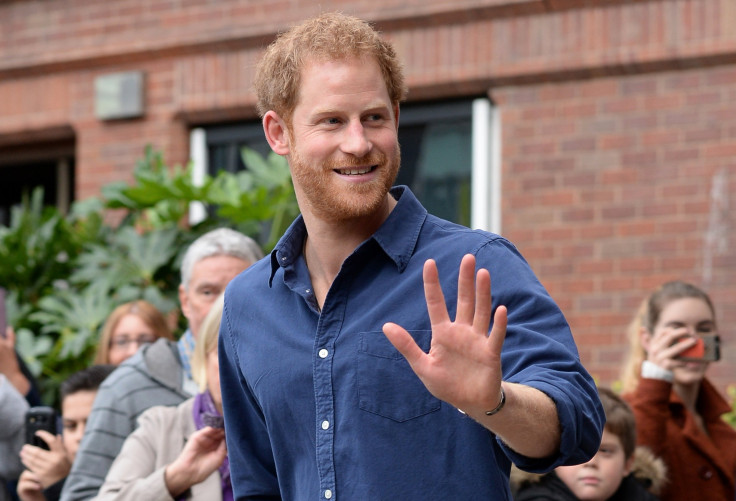 © Copyright IBTimes 2023. All rights reserved.