Royal Family 'Distressed, Angry' Over Prince Harry's 'Zoo' Comment In Podcast Interview: Report
KEY POINTS
Prince Harry's family may have found his comments about royal life during a podcast interview "hurtful," a report says
The royal family reportedly was "distressed and angry" and felt that Prince Harry "shouldn't be complaining"
A royal biographer said Harry's comment about cutting the cycle of genetic pain may be "incredibly hurtful" for Prince Charles
Prince Harry's family is not happy with his comments about royal life in his recent podcast interview, a report says.
During his appearance on Dax Shepard's "Armchair Expert" podcast last week, the Duke of Sussex seemingly criticized Prince Charles and the rest of the royal family's approach to parenting, saying he wanted to raise Archie differently from how he was brought up and break the cycle of "genetic pain." He also raised some eyebrows when he said that being a member of the royal family was "a mix between 'The Truman Show' and being in a zoo."
"The family is distressed and angry," an unnamed source told Entertainment Tonight of the royal family's reaction to him comparing royal life to the 1998 Jim Carrey film about a man who discovers that his whole life is a reality show.
According to the insider, Prince Harry's family found his comments "hurtful" and that they believe he "shouldn't be complaining." The duke's words also drew scrutiny as they came so soon after his grandfather Prince Philip passed away.
There was a "confusion why private matters are being discussed so publicly when this is one of the things Harry objected to so much himself," a second source added.
Royal biographer Katie Nicholl also spoke to ET regarding what Prince Charles and Prince William may have found problematic about Prince Harry's latest interview.
"I think the problem with the podcast and the things Harry has said -- particularly about the institution, feeling like he was in 'The Truman Show', feeling like he was in a zoo -- it has echoes of what he said on Oprah, that he, and his brother, and his father feel trapped by the institution," she explained. "It may be how Harry feels, but I don't think it's how William and Charles feel."
In his podcast interview, Prince Harry attempted to make his statement neutral by saying that he didn't want to point fingers at anyone. However, Nicholl said his comments were "quite personal." When he talked about genetic pain and breaking the cycle of suffering, he was referring to his own family.
"It does seem that this is yet another example of Prince Harry criticizing the royal family, in particular his father, who of course came under some fire in that Oprah interview," she added. "I think there is that sense again that he feels he's been let down by his father in this interview. That's going to be incredibly hurtful for the Prince of Wales."
Meanwhile, some Twitter users called for the removal of Prince Harry and Markle's royal titles after the podcast interview. However, others were supportive of the Duke and Duchess of Sussex, saying the two don't need a royal title because they are already a brand.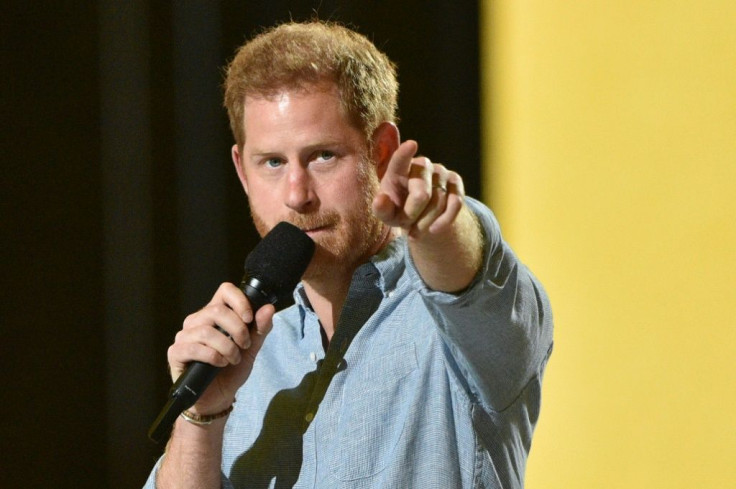 © Copyright IBTimes 2023. All rights reserved.