Meghan Markle May 'Resort To Creating Digital Content' After Spotify Split, Royal Expert Suggests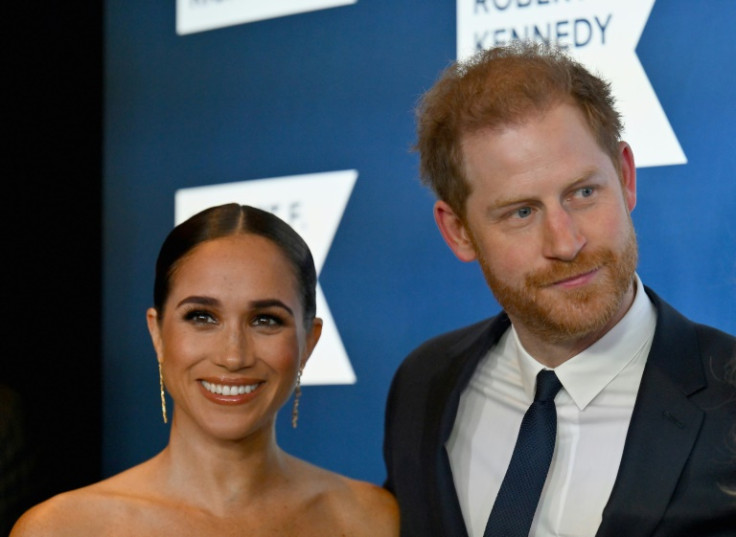 KEY POINTS
Meghan Markle may become an "influencer" in the future, royal expert Kinsey Schofield suggests
The royal commentator suggested there was a problem with Markle's branding in her "Archetypes" podcast
Schofield claimed Markle and Prince Harry have been making "all the wrong moves" in recent months
A royal expert has suggested that Meghan Markle's next step may be to become an influencer after her podcast was axed, and her and Prince Harry's partnership with Spotify came to an end.
Royal correspondent Kinsey Schofield made the prediction while weighing in on the Duke and Duchess of Sussex and Spotify's announcement Thursday that they have mutually agreed to part ways.
"I think [her next step is] being an influencer. I think she's going to have to resort to creating digital content because what else is left?" Schofield claimed of Markle during an interview with GB News host Patrick Christys.
Schofield and Christys also suggested that there was a problem with Markle's branding in her "Archetypes" podcast, which was discontinued by the audio streaming platform after just one season.
The GB News host claimed that if Markle had not tried to brand herself as an "ethereal intellectual being" and appeared to talk down to listeners, she would have found more success with her show.
"Meghan preaches about feminism, and the only reason she's been given that platform is that she married a prince. The irony behind that, and I think that people are kind of looking at them going, 'God, you guys are so shallow and vacant,'" Schofield claimed.
The royal commentator went on to suggest that Markle and Prince Harry have been making "wrong moves" in recent months, citing as an example the backlash to their spokesperson's statement in May that the couple was in a "near catastrophic car chase" involving paparazzi in New York City.
"I do believe that the stress within their professional life does create chaos at home because they don't know where to go and these are two people who are so controlling, insisting that they know the next move and the right move. But they're making all the wrong moves," Schofield claimed.
She continued, "Common sense says don't release a press release 12 hours later saying that there was a near-catastrophic car chase if you're looking for privacy and you don't want this kind of negative attention. So, I think that they need people in their lives who will start to tell them, 'No, this isn't a good idea.' They desperately need that."
Schofield also said she believes that Markle and Prince Harry are now being shunned in Hollywood.
"I'm in Los Angeles, and it's widely known that celebrities distance themselves from Harry and Meghan because [of] their drama and they don't want the association," Schofield claimed. "Plus, PR people say, 'No, we're not going to invite them to our red carpet because all eyes will be on them and they'll take away from our client.' So, I do think that people are shunning them, specifically in Hollywood, which is where they need to grow."
International Business Times could not independently verify Schofield's claims.
Following the end of their reported $20 million deal with Spotify, a representative from the talent agency WME — with whom the Duchess of Sussex signed earlier this year — said in a statement to the Wall Street Journal that Markle is still planning to develop more audio content.
"The team behind 'Archetypes' remain proud of the podcast they created at Spotify. Meghan is continuing to develop more content for the 'Archetypes' audience on another platform," the rep said.
Markle interviewed a wide range of guests, including Mariah Carey, Serena Williams, Paris Hilton and Andy Cohen, and won a People's Choice Award for her podcast.
The Sussexes still have a multi-year deal with Netflix to produce a wide range of content. The streaming giant previously announced that Prince Harry's "Heart of Invictus," a docuseries about Invictus Games contestants, is set to be released this summer.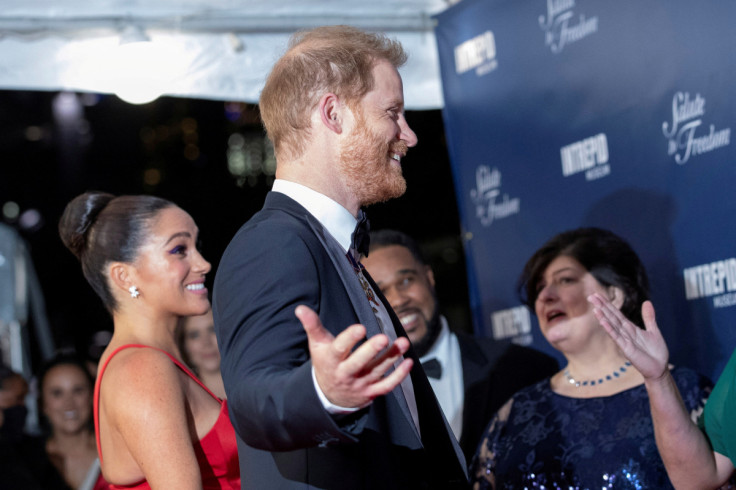 © Copyright IBTimes 2023. All rights reserved.