Meghan Markle Pregnancy: Buckingham Palace Releases Statement After Sussexes' Baby No. 2 Announcement
KEY POINTS
Meghan Markle and Prince Harry are expecting their second baby after the duchess' miscarriage
Some Twitter users doubted that Buckingham Palace was really aware of Markle's pregnancy
Many Twitter users defended the Sussexes from the critics who slammed them after the announcement
Meghan Markle and Prince Harry are expecting another baby after her miscarriage.
The Duke and Duchess of Sussex made another pregnancy announcement and the royal family are happy and supportive of them. Buckingham Palace released a statement about Markle's pregnancy saying they were informed about it before the couple made it public.
"Buckingham Palace: 'Her Majesty, Duke of Edinburgh, Prince of Wales and entire family [are] 'delighted' and wish them well,'" royal correspondent Omid Scobie tweeted Sunday. "A source confirms that family had been told before today's announcement."
Scobie's tweet received mixed responses from other online users. Many of them were happy for the couple, but some questioned the announcement because the royal couple already said they wanted to live a private life. Others doubted if the royal family really knew and speculated that they just released a statement to cover up the incident.
"PRIVACY PRIVACY," one commented.
"I have a big doubt : they have no idea about the news and just trying to cover it. [laughing emoji]. If they knew they would leak it," another wrote.
"I'm glad H&M didn't inform the BP earlier, otherwise these Palace sources, would have leaked it to the Tabloids," a third user added.
Many also defended the Sussexes after their pregnancy announcement. Prince Harry and Markle's fans stressed the importance of consent when it comes to news about them and not random photos taken without their permission. Also, some understood the announcement because no one can hide a baby.
"Ended, nobody can hide a baby. Privacy of what ... ," one commented.
"Here we go again. Watching their privacy being violated once again on the very platform they hate. Gosh darn. I feel for them. Leave them alone for heaven's sake!!" a second user added.
Markle penned an op-ed in November detailing her miscarriage back in July. The duchess waited for months before sharing it because it was too painful for her. However, she still found it necessary to speak up about it to encourage compassion and further conversation around pregnancy loss.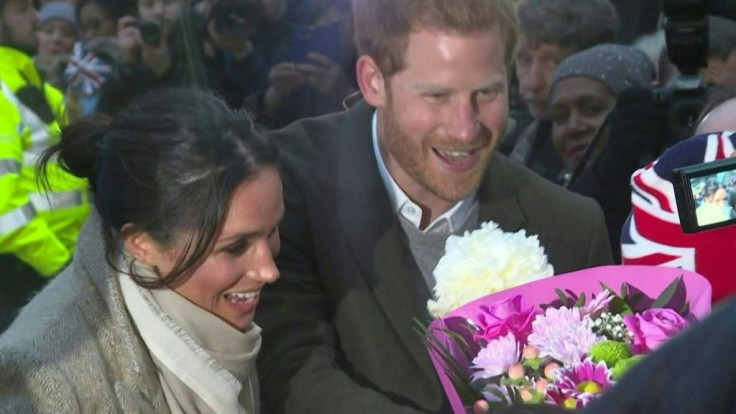 © Copyright IBTimes 2023. All rights reserved.