Meghan Markle, Prince Harry Featured In Comics Ahead Of Royal Wedding
Meghan Markle and Prince Harry have appear in a new comic book.
The "Suits" actress and the prince's royal romance has gained interest worldwide. There have been books and biographies published focusing on Markle and Prince Harry. Now, a new comic book has been created for the couple.
According to Reuters, the graphic novel titled "The Royals: Prince Harry & Meghan Markle" is available in three versions. There's a traditional 26-page comic book, a 40-page hardback graphic novel and a wedding edition with a special cover by artist Joey Mason.
The book is published by U.S.-based TidalWave Productions. The publication previously produced British royal comics including one that covers Prince William and Kate Middleton prior to their royal wedding in 2011.
"Fans of the royal couple will love this issue for portraying Harry and Meghan as two well-rounded and grounded individuals," publisher Darren Davis said about the book. "But it also has enough pomp and spectacle to match the excitement surrounding the event."
The comic book covered the actress' biracial background, the divorce of her parents and Markle's acting career. It also features Prince Harry's involvement in the military and Princess Diana's death.
Prior to this, Andrew Morton released a biography centering on the future royal. In his book, titled "Meghan: A Hollywood Princess," the royal biographer revealed that the princess-in-waiting is a big fan of the late Princess of Wales. It also touched on how her first marriage with producer Trevor Engelson ended.
"A wealthy entrepreneur friend claimed the marriage ended so abruptly that Meghan sent her wedding and engagement rings back to Trevor by registered post," Morton wrote. "Another confirmed that the decision to end the marriage was made by Meghan and that it had come 'totally out of the blue.'"
Meanwhile, another biography, this time by Leslie Carroll, titled "American Princess: The Love Story of Meghan Markle and Prince Harry," also delved into the actress' past. The author talked with Markle's former classmates and teacher, who have nothing but praise for Prince Harry's fiancée.
"Harry is lucky to have her," one of Markle's classmate said. "No one who knows Meghan could have a bad word to say about her. She is the kindest person and incredibly smart. She doesn't buy into Hollywood fakeness."
"A lovely girl even then, and very hardworking. [Meghan] was very dedicated," Gigi Perreau, the actress' former teacher, added.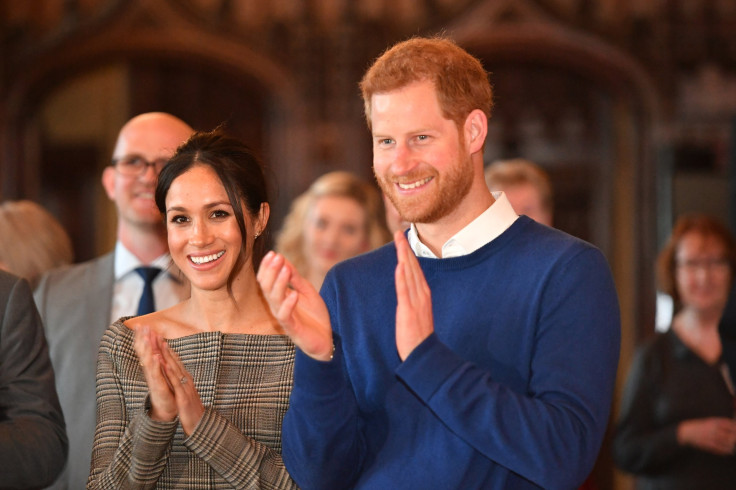 © Copyright IBTimes 2023. All rights reserved.