Meghan Markle, Prince Harry Have A Common Heartbreak That Connects Them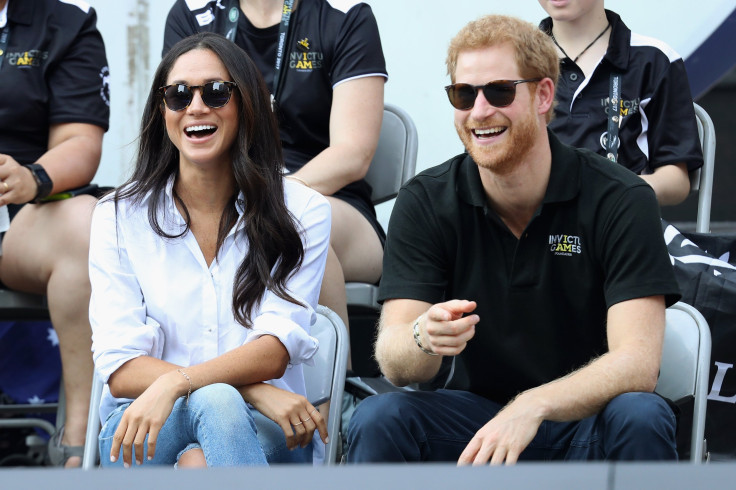 Meghan Markle and Prince Harry have something in common that helps them connect on a deeper level.
The "Suits" star is charming, beautiful, intelligent and empathetic, so it's not difficult for men to notice her. But she apparently shares one similarity with Prince Harry that might have strengthened their bond. According to E! News, Prince Harry and Markle's shared experience of being part of a family whose parents fell out of love is something that may have helped them develop a stronger relationship.
In a tell-all interview with Markle's childhood best friend Ninaki Priddy, she revealed that the experience was tough for the actress as there were times when she felt that she had to choose between her mom and dad. "Sometimes she felt she had to pick sides. She was always trying to make sure each of them was happy. She'd have to relay messages. It was literally stuff like, 'Tell your mother…,' or 'Tell your father…'" Priddy said of the actress.
Meanwhile, Prince Harry admitted in a documentary marking Princess Diana's 20th death anniversary that there were times when he felt torn between the Prince and late Princess of Wales.
"There was a point in which our parents split, and the two of us [Prince William and Harry] were bouncing between [Charles and Diana] and we probably never saw our mother enough, or saw our father enough," Prince Harry said. "You know, there was a lot, a lot of traveling, and a lot of fights on the back seat with my brother… of which I'd win. So, there was all of that to contend with, and I don't pretend that we're the only people to have to deal with that. But it was an interesting way of growing up."
The publication noted that the struggles the couple has gone through have helped them fortify their connection. Prince Harry and Markle share a great relationship and are very comfortable with each other.
In fact, during the Commonwealth Day service, Prince Harry was caught on camera joking around with his lady love. He raised his eyebrows at Markle after Liam Payne's performance, causing the "Remember Me" star to laugh and bury her face in his chest.
Prince Harry and Markle will tie the knot on May 19 at St. George Chapel in Windsor Castle. The ceremony will begin 12 p.m. U.K. time (7 a.m. EST). After the wedding, they will have a carriage ride procession.
© Copyright IBTimes 2023. All rights reserved.