Meghan Markle, Prince Harry Honeymoon: What's A Potential Destination For The Couple?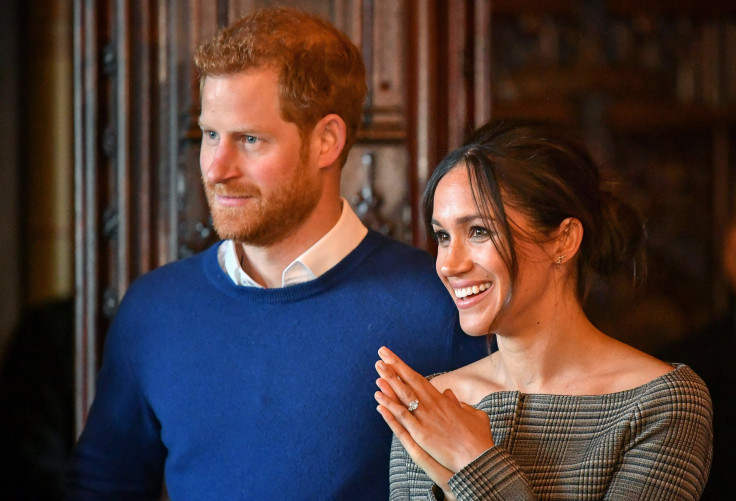 Prince Harry and Meghan Markle may return to Botswana for their honeymoon.
The "Suits" star and the royal are tying the knot in a few weeks. Markle and Prince Harry have already revealed the venue for their wedding ceremony, but their honeymoon destination is still unknown.
According to Vogue, Prince Harry and Markle may visit a place close to their hearts: Botswana. The couple traveled to the African country for their third date and visited again last summer. In fact, the "Horrible Bosses" star spent her 36th birthday there.
Botswana is a special place for the groom-to-be. In fact, he considered the country his "second home" because it was among the first places he visited after Princess Diana's death.
"This is where I feel more like myself than anywhere else in the world," Prince Harry said about Botswana.
The royal is so fond of the South African nation that he had a diamond from Botswana added into Markle's engagement ring. Prince Harry popped the big question to the "Remember Me" actress while they were roasting chicken.
"It was so sweet and natural and very romantic. He got down on one knee," Markle recalled. "As a matter of fact, I could barely let you finish proposing. I said, 'Can I say yes now?'"
"There was hugs and I had the ring in my finger. I was like, 'Can I give you the ring?' She goes, 'Oh, yes! The ring!'" Prince Harry added.
Vogue noted that the royals have different choices when it comes to their honeymoon destinations. Queen Elizabeth II and Prince Philip did not leave the U.K.
The monarch and the prince consort spent part of their honeymoon at a retreat Hampshire owned by Prince Philip's uncle Lord Mountbatten where they "spent days talking deer." Then they headed off to Balmoral's remote Birkhall.
Meanwhile, Prince William and Kate Middleton enjoyed 10 days in Seychelles. The Duke and Duchess of Cambridge stayed at a $5,000-a-night private villa with their own butler. The couple visited the place in 2007 and fell in love with it.
On the other hand, Prince Charles and Princess Diana had a two-part honeymoon. They stayed at the estate of Balmoral after a two-week cruise around the Mediterranean on the royal yacht Britannia. However, the late Princess of Wales hinted that it was not that enjoyable.
Princess Diana told Andrew Morton that Prince Charles preferred reading books and painting over spending time with her. "I remember crying my heart out," she said. "I was so tired, for all the wrong reasons."
Do you agree that Prince Harry and Markle may return to Botswana for their honeymoon? Share your thoughts below.
© Copyright IBTimes 2023. All rights reserved.