Meghan Markle, Prince Harry Looking Forward To 'Romantic Fall' Trip In NYC
KEY POINTS
Meghan Markle and Prince Harry are expected to arrive in New York City this week
The royal couple will be in Central Park for Global Citizen Live on Saturday
The Sussexes are unlikely to bring their two kids because it will be a quick trip
Meghan Markle and Prince Harry are visiting New York City together for the first time ever, a report has revealed.
The Duke and Duchess of Sussex will be exploring the Big Apple and they are already looking forward to their "romantic fall" trip, their friends told Page Six. The royal couple is expected to arrive this week ahead of their appearance at Global Citizen Live on Saturday.
Prince Harry and Markle's visit to NYC will be their first public trip since they moved to California. They will be in Central Park for the event that will be broadcast live.
Insiders said the couple is unlikely to bring their 2-year-old son Archie and 3-month-old daughter Lilibet with them for the trip because they won't be staying long. So, their children are expected to stay at their $14 million mansion in Montecito, California during their NYC trip.
The last time Prince Harry visited New York was in 2013 when he joined Chris Christie after Hurricane Sandy devastated the tri-state area. At the time, he promoted the GREAT campaign, a community baseball program in partnership with the Royal Foundation, which he formerly ran along with Prince William and Kate Middleton.
Meanwhile, Markle's last visit in New York was for her luxurious baby shower in February 2019 when she was still pregnant with their eldest child. Markle celebrated her flashy $500,000 baby shower in NYC with several of her celebrity friends, including Gayle King, Serena Williams and Amal Clooney.
"Finding Freedom" author Omid Scobie said the baby shower was "far from British tradition as you can get." He added that when he spoke with a palace aide about the celebration, they "rolled their eyes" and they were "horrified that something so common was happening within the House of Windsor."
Royal biographer Ingrid Seward, author of "William & Harry," called the celebration "trashy." She also pointed out how her celebrity guests walked into the front entrance of the hotel with their enormous bags. She believed that the crowd gathered because her guests were celebrities.
The Duchess of Sussex did not have a baby shower for her second pregnancy. The duchess reportedly didn't feel it was appropriate to do so given the global pandemic.
"Meghan doesn't feel a big baby shower with gifts is appropriate right now," a source told Us Weekly in May. "There is too much strife in the world. She and Harry have been so involved with humanitarian issues, they both feel their time and resources can be used for a better purpose."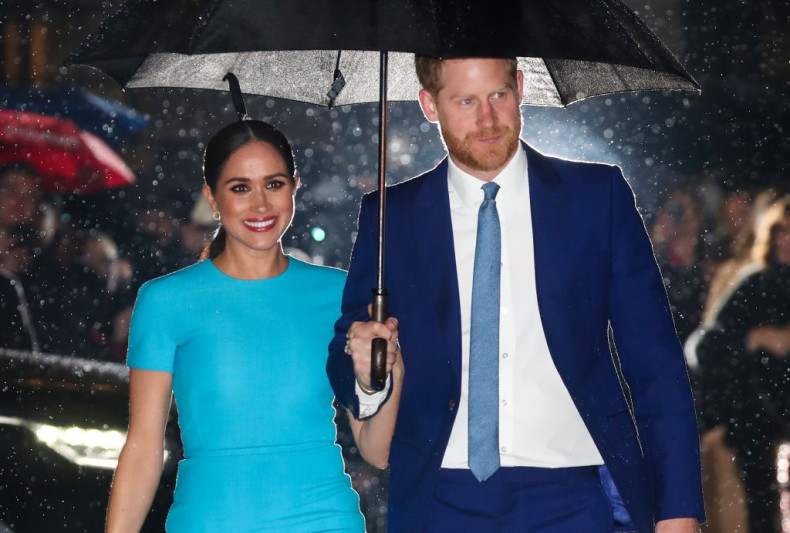 © Copyright IBTimes 2022. All rights reserved.