Prince Harry, Meghan Markle 'In Mixed Company' In 'Most Influential' List, Pundit Claims
KEY POINTS
Royal author Lady Colin Campbell threw shade at Prince Harry and Meghan Markle in a new Q&A video
The pundit weighed in on the couple's inclusion in Time magazine's latest 100 most influential people list
She claimed that the list "is not to be taken seriously"
A royal biographer suggested that Time magazine's list of the world's 100 most influential people, which featured Meghan Markle and Prince Harry this year, should "not be taken seriously."
In a recent video posted on her YouTube channel, Lady Colin Campbell, a Jamaica-born socialite who has written numerous books about the royal family including "Meghan and Harry: The Real Story" and "Diana in Private," answered some fan questions about the royals, including one that questioned whether or not the Duke and Duchess of Sussex were "in good company" on this year's Time 100.
The 2021 issue — which featured the Sussexes, Simone Biles, Kate Winslet, Billie Eilish, writer Cathy Park Hong, NVIDIA CEO Jensen Huang and World Trade Organization director-general Okonjo-Iweala on its covers — included "extraordinary leaders from around the world working to build a better future, from entertainers striving to make Hollywood more inclusive to activists fighting for sustainability and human rights," according to Time.
However, the fan claimed that the list featured only a "few people of any note to the masses," with most of the names allegedly belonging to ones "people have never heard of."
"I think [Prince Harry and Meghan] are in very mixed company," Campbell claimed.
Campbell explained why such lists are often "meaningless" and "always less than they appear to be," as she pointed out in her video's description.
"It is not to be taken seriously," Campbell suggested. "It is because the magazines, the newspapers, the online publications, they need content. Publications are very greedy monsters; they need to be fed."
The 72-year-old pundit claimed to have previously been hired by a "magazine" to come up with one such list, only for her employer to later add names she did not choose allegedly because they would "play better" with their publication's audience.
She further alleged that she knew some magazines and newspapers — which she also did not name — that would "put the names in a hat and pull them out" or have two or three people come up with a list based on their personal standards.
Campbell went on to throw shade at Prince Harry and Markle, claiming, "A lot of people scratch to get content, including Meghan and Harry. Why do you think they are always out there grabbing, grabbing, grabbing attention but never producing anything except hot air? Content is not that easy to come by unless you have substance."
Time magazine has been releasing its annual list of the world's 100 most influential people for nearly two decades. According to the outlet, the list mirrors the world and those who shape it. It usually features not only heads of state, CEOs and major entertainers but also lesser-known individuals who save lives, seize the moment, lift the spirit or repair the world like doctors, nurses, scientists and more.
Last year, the magazine's staff worked remotely to put together the latest list, which was the result of "hundreds" of meetings via Zoom and Google Meet between global staff led by editorial director Dan Macsai.
"We see the TIME 100 as more than a list," Macsai said. "It's a community of hundreds of leaders from across the years and around the world whose visions can guide us and whose achievements can bring us hope."
Meanwhile, though Prince Harry and Markle's Time cover received criticism online when it was unveiled last week, a number of experts and fans said that their inclusion was well-deserved.
Eric Schiffer, chairman of Reputation Management Consultants, told Newsweek that the royal couple's inclusion in the list gives them and their previous claims against the royal family a "great implicit credibility."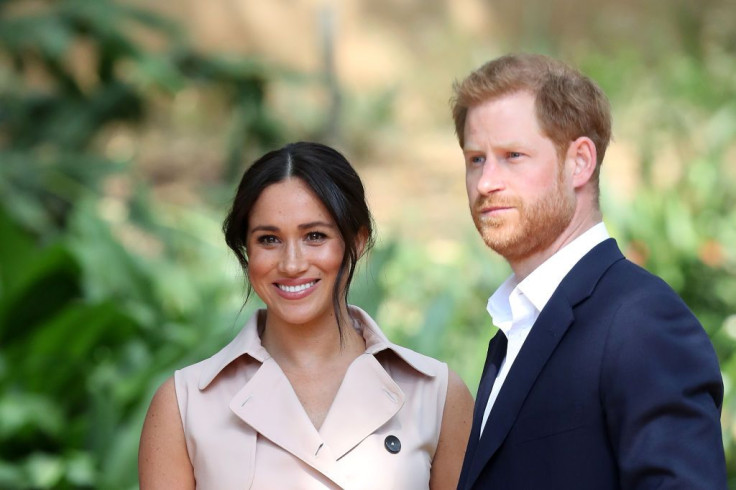 © Copyright IBTimes 2022. All rights reserved.
FOLLOW MORE IBT NEWS ON THE BELOW CHANNELS