Meghan Markle, Prince Harry Mocked After Engagement Interview Resurfaces: 'Makes Little Sense'
KEY POINTS
A clip from Meghan Markle and Prince Harry's 2017 engagement interview has resurfaced on Twitter
They praised Kate, William and the royal family during the interview and said they were all supportive of their relationship
Royal biographer Angela Levin commented on the clip, saying it "makes little sense"
Meghan Markle and Prince Harry were mocked on social media after a clip from their first interview as an engaged couple resurfaced.
On Friday, Prince Harry's biographer Angela Levin retweeted a post from a Twitter user with a video of the Duke and Duchess of Sussex talking about the royal family in 2017. "So were you guys lying then, or now?" the user captioned the clip, along with a raised eyebrow emoji.
Commenting on the video, Levin, author of "Harry: Conversations with the Prince," wrote on Twitter, "Fascinating to see again. Makes little sense for Meghan to describe the family as 'wonderful' and Kate as 'amazing' and then to slam the door in their faces."
During their interview with the BBC following the announcement of their engagement, Prince Harry and Markle described Kate Middleton as "amazing" and "wonderful." The Duke of Sussex also said that his grandparents, brother Prince William and father Prince Charles have given them "solid support."
"She's been wonderful," Markle said, referring to Middleton, to which Prince Harry added, "... amazing, as has William as well, you know, fantastic support."
Twitter users chimed in with their thoughts on the contrast between what the Sussexes said about the royal family then and after they quit royal duties last year.
"Their lies will keep evolving to suit them & the pay check at the end of it," one commented.
"Most likely now because the entire world saw how the family welcomed her with open arms! They started to change the narrative when they heard no for their plans and saw the family moving on without them just fine!" a second user added.
"For Pete's sake, Charles walked Meghan down the aisle...I remember seeing his 'thank you, pa'. If anything ever happens to his 'pa' before he tries to make things right, H will have to live with it for the rest of his life," another Twitter user wrote.
Others expressed support for Markle and Prince Harry, pointing out that this engagement interview happened before Markle officially joined the royal family.
"I would have done much more than that. I would have told everything if I'd been treated like they have #SupportHarryandMegan," one Sussex supporter wrote.
"Think the press are half to blame with twisting what they hear. Also doesn't help people going on and on about how unpopular they are and posting videos of their interviews. There are far more important things to talk about. LEAVE THEM ALONE!!" a second user added.
"Thank you for bringing this video to remind the world how Meghan thought she was in a good place. Until the vipers bared their fangs. I wish you more bitterness Old Woman Angela," another wrote.
This comes after Prince Harry accused the royal family of neglect and said he would not "be bullied into silence" over his experience.
In the docuseries "The Me You Can't See," Prince Harry claimed that his repeated requests to the royal family to get help for Markle, who has admitted to having suicidal thoughts, were completely ignored. He also said that the deterioration of his and his wife's mental health was one of the main reasons why they quit royal duties last year.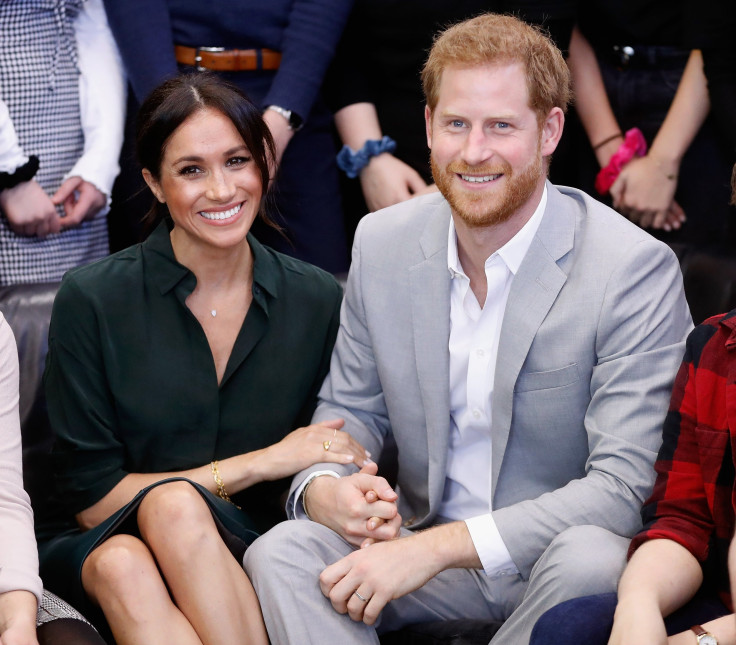 © Copyright IBTimes 2023. All rights reserved.