Meghan Markle, Prince Harry Naming Daughter Lilibet Is 'Rude' Toward Queen, Royal Biographer Claims
KEY POINTS
Royal biographer Angela Levin disapproved of Prince Harry and Meghan Markle's choice to name their daughter Lilibet
Levin noted that Lilibet was a private nickname bestowed on the Queen by her late husband Prince Philip
The royal author claimed it was "quite demeaning" for the Sussexes to use the Queen's "special" nickname
Meghan Markle and Prince Harry's decision to name their daughter Lilibet is "rude" toward Queen Elizabeth II, a royal biographer has claimed.
The Duke and Duchess of Sussex welcomed Friday their second child, Lilibet "Lili" Diana Mountbatten-Windsor. But while Prince Harry and Markle said their daughter's name was chosen to honor the Queen, Angela Levin, author of "Harry: A Biography of a Prince," had a different opinion.
During an appearance on "Good Morning Britain," the royal biographer noted that Lilibet was a private nickname for Queen Elizabeth bestowed on her by her late husband Prince Philip, who died at age 99 on April 9.
"I don't think it's a good idea — I think it's quite rude to Her Majesty Her Queen. It was a very private nickname from her husband, who hasn't been dead for very long," Levin said on the U.K. morning program.
"Prince Charles would never dream of calling his mother Lilibet," she added.
Queen Elizabeth's moniker goes back to when she was still too young to pronounce her own name and instead called herself Lilibet. Her parents and grandparents also called her by the nickname. The Queen's father, King George VI, was once quoted using it when he said, "Lilibet is my pride. Margaret is my joy," according to Page Six.
Queen Elizabeth's husband of 73 years was also fond of calling her by the moniker when he was still alive. Thus, Levin found it "demeaning" for Prince Harry and Markle to pick the name for their daughter.
"We knew what it was but it was his name — [the Duke of Edinburgh] wanted that name for her, it was a special name, I think it's quite demeaning, I really believe that," the royal author claimed.
Prince Harry "did mention to his grandmother" that he would name his daughter after her, "but I bet you he didn't say, 'I'm going choose Lilibet,'" Levin alleged.
Prince Harry and Markle released a statement Sunday announcing the arrival of their son Archie's younger sister. According to a press secretary for the Duke and Duchess of Sussex, they welcomed baby Lili Friday morning at Santa Barbara Cottage Hospital in Santa Barbara, California.
"On June 4th, we were blessed with the arrival of our daughter, Lili. She is more than we could have ever imagined, and we remain grateful for the love and prayers we've felt from across the globe," they wrote in the statement obtained by Page Six. "Thank you for your continued kindness and support during this very special time for our family."
In their statement, Prince Harry and Markle confirmed that they named their second child after Queen Elizabeth II and the duke's late mother, Princess Diana.
"Lili is named after her great-grandmother, Her Majesty The Queen, whose family nickname is Lilibet. Her middle name, Diana, was chosen to honor her beloved late grandmother, The Princess of Wales," the couple said.
Both Markle and their daughter "are healthy and well, and settling in at home," the statement said.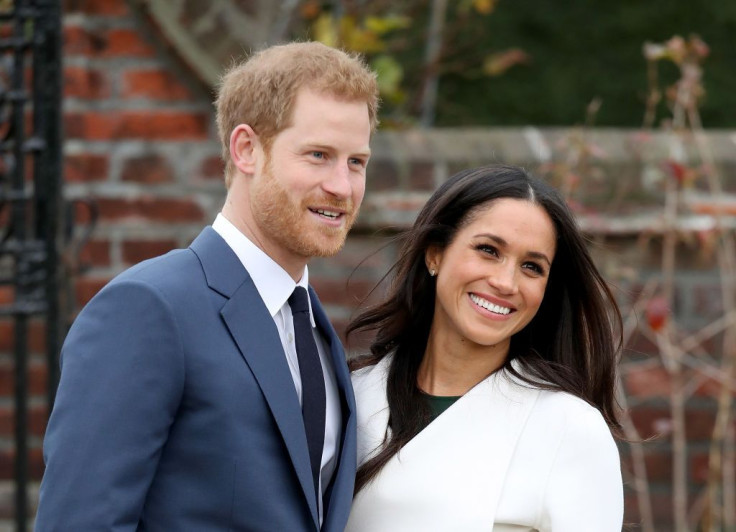 © Copyright IBTimes 2023. All rights reserved.