Meghan Markle, Prince Harry Wrong About Archie Being 'Private Citizen' According To Expert
They reportedly are intent on giving their son as private an existence as possible since he is not in direct line for the throne and isn't currently a senior member of the royal family. However, according to one royal expert, Prince Harry and Meghan Markle are actually wrong about their son's right to privacy because he is not the private citizen they claim he is.
The Duke and Duchess of Sussex have received a large amount of criticism in the last week for their decision to not only keep Archie Harrison's Christening private and keep the identities of his godparents a secret, especially after news of taxpayer money that was used to help renovate their home at Frogmore Cottage. However, Royal expert Richard Fitzwilliams tells Express UK that despite what Prince Harry seems to think, his son actually doesn't count as a private citizen, because while he carries no titles now, he will one day in the future—which means he isn't entitled to as much privacy as believed.
"Archie is not, as Harry apparently likes to think, simply a 'private citizen,'" he told the website. "He may not have taken his courtesy title of Earl of Dumbarton but he is seventh in line to the throne and when Charles becomes king, as things stand now, he will be granted HRH status. He is a senior member of the royal family."
Fitzwilliams also cautioned that the couple needs to figure out a way to truly strike a delicate balance between allowing themselves some privacy and still finding a way to appeal to the public who want to know more details about their lives.
"Harry and Meghan's marriage was a joyous global event. Since Archie's birth they have also shown how different they are," he said. "This means they have a great deal to give as they have shown. How to do so whilst retaining public goodwill as well as admiration will be a challenge."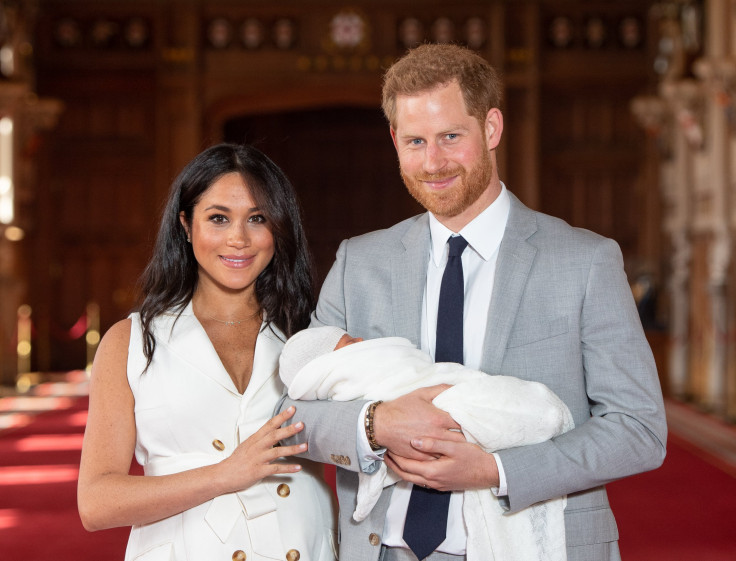 © Copyright IBTimes 2023. All rights reserved.