Meghan Markle, Prince Harry's Baby May 'Shake Up' Royal Family, Source Says
Meghan Markle and Prince Harry's baby will reportedly shake up the royal family after it is born.
"Royally Obsessed" podcast hosts Kaitlin Menza and Lisa Ryan recently heard from the anonymous lead writer for celebrity website "CeleBitchy" about what 2019 will bring for Markle.
The unnamed source said that Markle's baby's birth will be a huge thing because it will change the dynamics within the royal family. After the arrival of the Duchess of Sussex's firstborn, the lead writer said that Kate Middleton may also be encouraged to have another baby.
On Monday, the "Suits" alum hinted at her due date and said that she will give birth sometime in April. However, it is still possible for Markle to give birth two weeks before or two weeks after her due date. Kensington Palace previously said that the new royal will welcome her baby in the Spring.
In related news, there are also some predictions on who will be Markle's baby's godparents. According to multiple sources, Middleton won't make the cut and the reason doesn't have anything to do with their alleged feud. Rather, it is common for royals to choose godparents outside of their immediate family.
Prince Harry has not been named as a godparent for Prince William and Middleton's three children, Prince George, Princess Charlotte, and Prince Louis. Markle was already married to Prince Harry when Prince Louis was baptized, but the Duke and Duchess of Cambridge didn't also choose the "Suits" alum to be their son's godmother.
Royal commentator Andrew Boehlke, the Duke and Duchess of Sussex may not go the traditional route when it comes to choosing their baby's godparents. Jessica Mulroney, Markle's best friend, hinted at the same thing. It is possible that Mulroney, Priyanka Chopra, and Serena Williams will be three of Markle's baby's godmothers.
"Perhaps Princess Eugenie again. They are very close," the source said. "She lives in Kensington Palace, very close to them," the source added.
Robert Jobson, a royal expert, told ABC News that Laura Fellowes and Zara Tindall may also be selected by the couple.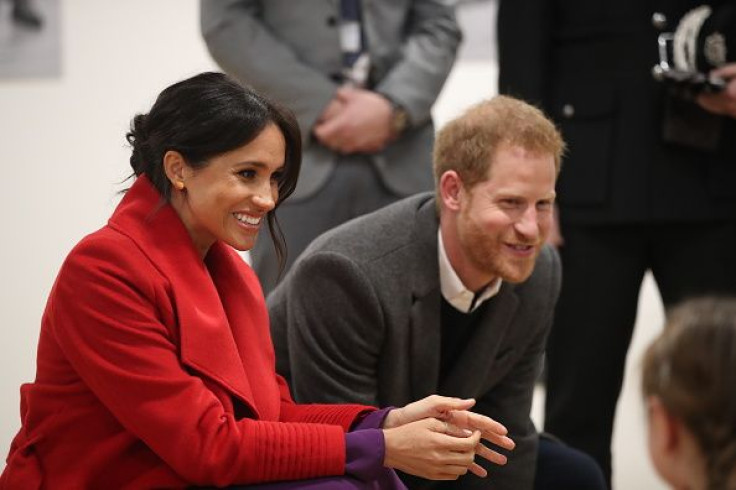 © Copyright IBTimes 2023. All rights reserved.