Meghan Markle, Prince Harry's Marriage In Trouble; William's Brother Not Coping Well
Meghan Markle and Prince Harry's marriage is rumored to be in trouble because the two are reportedly having disagreements.
Days before Valentine's Day, the Duke and Duchess of Sussex stepped out together to attend a gala performance of "The Wider Earth" in support of the Queen's Commonwealth Trust & the Queen's Commonwealth Canopy at the Natural History Museum in London. However, many noticed that as Markle plastered a huge smile on her face, the duke looked unhappy. Prince Harry tried to be engaging, but the onlookers weren't convinced.
An eyewitness told Woman's Day that Prince Harry was there "in body but not in spirit." In addition, he wasn't as tactile with Markle as he was before. He also stopped laughing and joking with the photographers.
"Harry seems distant like he has a lot on his mind," the source said.
The publication noted that "a lot on his mind" is an understatement considering the never-ending farce his marriage has become. It is believed that their disagreement is due to Markle's move to use an American celebrity magazine to defend herself from the attacks she received — a move which is deemed not appropriate for royals. A few weeks ago, Markle's anonymous friends spoke to defend her against her critics.
"This is probably the first time they've had an out and out disagreement, and Harry's not coping well," the insider added.
Markle couldn't reportedly stand being gagged by the press especially that she used to be in charge of her own PR. It remains unknown if Markle was involved in her friends' interview, but Camilla Tominey thinks that it's unlikely for those "anonymous sources" to speak out without the former "Suits" star's permission.
It's also not known if Prince Harry was aware of Markle's "desperate attempt for a positive headline." However, his friends said that there's no way he would have endorsed it.
It wasn't the first time that the public noticed Prince Harry looking sad during an outing with Markle. Back in January, the couple attended the Cirque du Soleil premiere of "TOTEM" at Royal Albert Hall. They were caught on camera locking their fingers.
However, body language expert Judi James claimed at the time that the move was "sweetly choreographed." The netizens seemed to agree because, for them, Prince Harry looked "tired, bored and unhappy" during the event.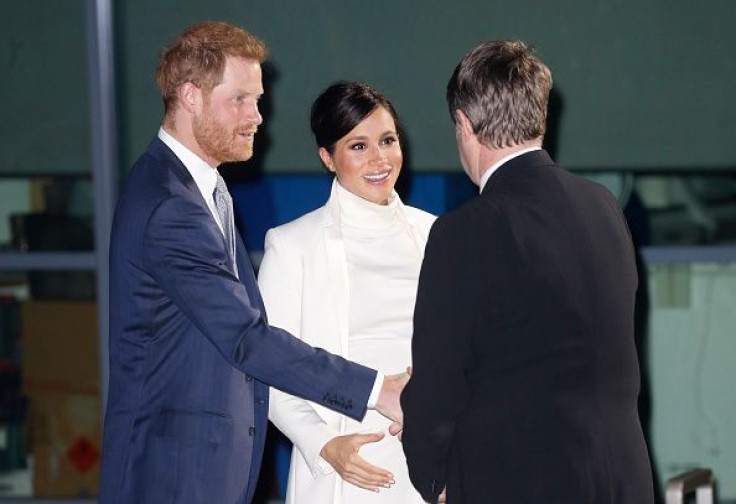 © Copyright IBTimes 2023. All rights reserved.