Meghan Markle, Prince Harry's Rhetoric Against Queen Elizabeth Banning Title 'Despicable,' 'Unacceptable'
KEY POINTS
Meghan Markle and Prince Harry's rhetoric against Queen Elizabeth II was despicable and unacceptable
Meghan Markle and Prince Harry said the Queen has no jurisdiction of the word "royal" overseas
Prince Harry spotted at Edinburgh station looking not so well sans Meghan Markle
Meghan Markle and Prince Harry's rhetoric against Queen Elizabeth II banning them from using royal brand was "despicable" and "unacceptable."
The Duke and Duchess of Sussex shocked the palace and the world when they announced that they were stepping down as senior members of the royal family. Prince Harry and Markle continue to spark fury from fans when they reacted to the monarch's order banning them from using "Sussex Royal" for their brand.
Prince Harry and Markle released a statement on their official website saying that the Queen has no jurisdiction over the word "royal" overseas and they have no plans of using it after leaving the Firm. Several reacted to their statement and royal correspondent Dan Wootton called it "unacceptable."
"I found their statement last week despicable and disgusting," Wootton said on his talkRADIO show.
"I thought their rhetoric against the Queen was totally unacceptable. Show some respect to this incredible woman. You don't talk about her not owning the rights to royal internationally because you know what? She does own it!"
Wootton stressed that while the monarch doesn't own the word "royal" by the letter of the law, there is no other woman more royal than her. He also added that Prince Harry and Markle should pay for their own security just like Ed Sheeran, Taylor Swift and Jay-Z and Beyonce.
"One thing, the Royal Family is not for sale," guest Lizzie Cundy added. "This is a royal institution of over a thousand years."
Meanwhile, according to royal biographer Tom Bower, Prince Harry and Markle were reluctant to not use the Sussex Royal branding. He added that the couple wanted to commercialize the royal family and make money out of the monarch.
In related news, Prince Harry just returned to London without Markle. Prince Harry was spotted at the Edinburgh airport alone and he didn't look so well. Several online users blamed Markle for the prince's disposition.
"2016 to 2020. This is what marrying a toxic narcisstic [sic], greedy blood sucker who cares only for your title of Prince does to a man in his prime, who was once carefree and enjoying life. Its a slow death for Harry if he doesn't wise up and break free very soon," one wrote on Twitter.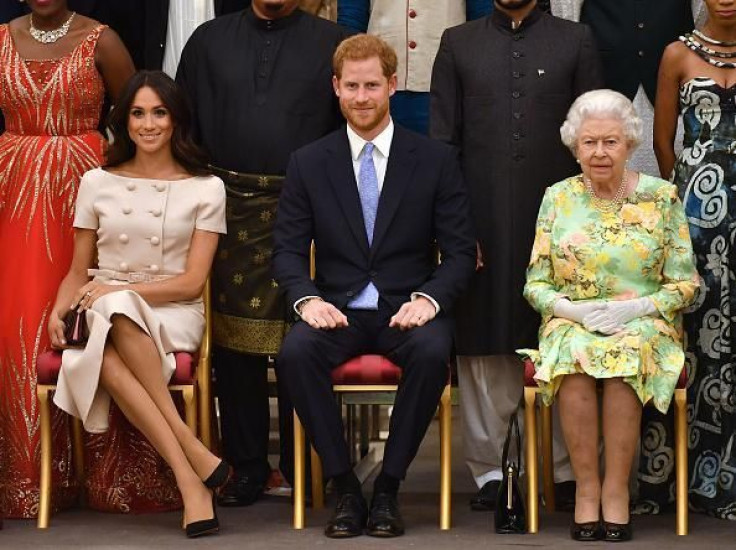 © Copyright IBTimes 2023. All rights reserved.