Meghan Markle, Prince Harry's Worst Rumor: Unemployed Royals Put Archie For Adoption
KEY POINTS
Meghan Markle and Prince Harry rumors in 2019
Unemployed Meghan Markle and Prince Harry reportedly puts Archie for adoption
Meghan Markle and Prince Harry inconsiderate for not spending Christmas with Queen
Meghan Markle and Prince Harry allegedly considered to put their son Archie up for adoption.
The Onion claimed that the "unemployed" Duke and Duchess of Sussex are announcing to give up their baby for adoption. The publication cited an unnamed source who claimed that it was a hard choice for the royal couple, but they allegedly felt that it was the right thing to do because they are continuously out of work.
The source alleged that Prince Harry and Markle have already stretched the duke's military pension and Markle's residuals from "Suits." They thought that Queen Elizabeth II could look after their son, but Her Majesty is getting very old. And so the couple allegedly planned to put their son up for adoption because "we took a look at the life we're living right now and realized that no child deserves to be brought up in circumstances like this."
However, one should take the report with a grain of salt. CBS News dubbed The Onion one of the notorious "fake news sites." In fact, the page is considered the "most popular satire news site on the internet." However, many have been fooled into thinking that their reports are real.
The site shared the same report on Twitter and it garnered various reactions from the netizens. Many were not convinced with the report.
"This is what Trump calls fake news," one commented.
"It really should be 'place their child' but this is a joke, so wtf," another added.
A different social media user said that it is still too early for a bizarre headline for April Fool's day.
At present, Prince Harry and Markle are in Canada enjoying the holiday season with their son Archie. The royal couple's holiday e-card has been shared online, with Archie taking the center stage. However, it sparked controversy, with some claiming that the Sussexes' photo was photoshopped.
Some said that Markle's face was too clear while her surroundings were blurry. Another said that the rugs between Prince Harry and Markle were different. The same netizen even insisted that the family was actually not together.
Prince Harry and Markle were criticized for not spending Christmas with Queen Elizabeth II. Many considered them "inconsiderate and selfish."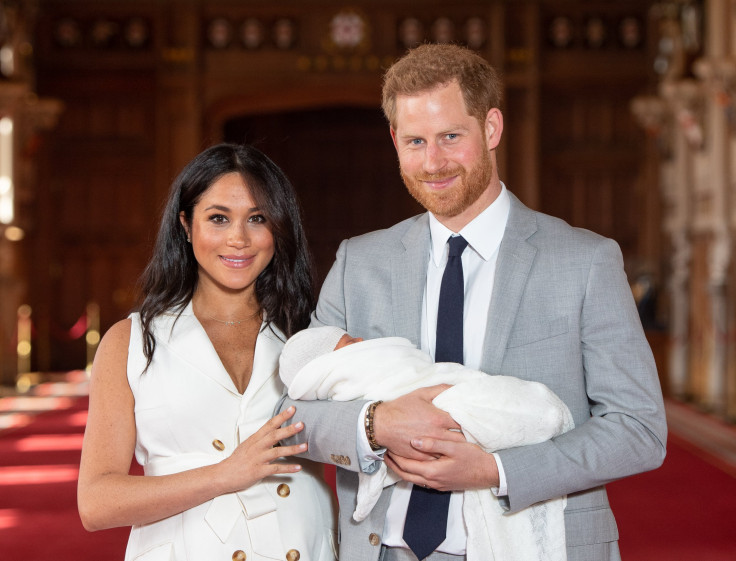 © Copyright IBTimes 2023. All rights reserved.